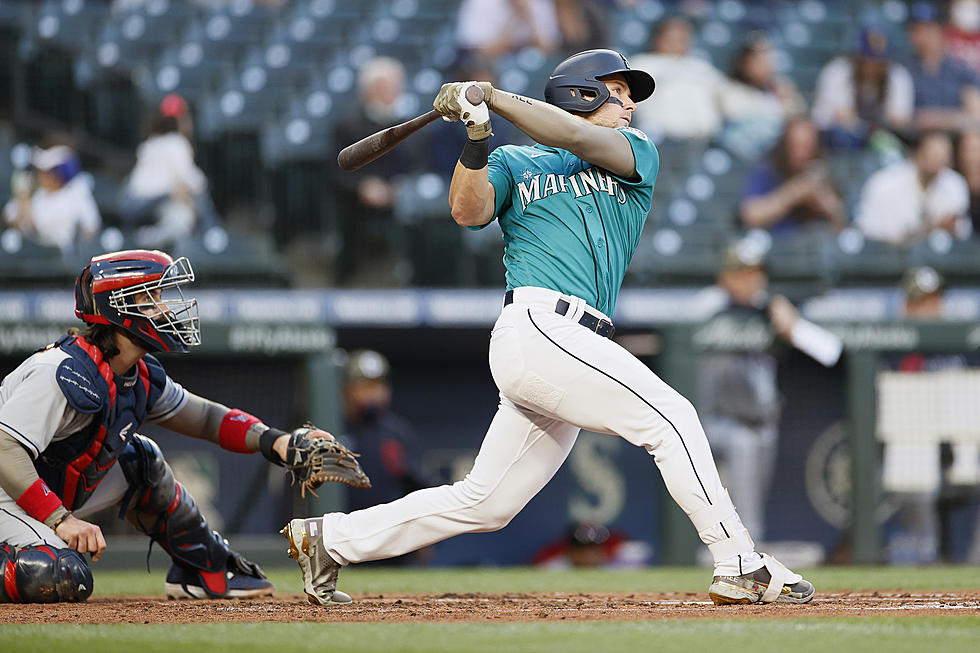 Jarred Kelenic Cranks 1st MLB HR, Leads M's to Win [VIDEO]
Getty Images
Seattle Mariners top prospect outfielder Jarred Kelenic (pronounced KELL-nick) bounced back from an 0 for 4 Major League debut on Thursday (May 13) night with a bang on Friday evening at T-Mobile Park leading the M's to a 7-3 victory over the visiting Cleveland Indians.

Kelenic, in his second at-bat in just his second MLB game, roped a line-drive to right-center field to register his first career dinger -- a two-run shot with Sam Haggerty aboard in the bottom of the third inning to give Seattle a 3-0 lead.
Third Baseman Kyle Seager started the scoring in the 1st with a solo shot, his 8th of the year thus far.

Kelenic then followed his bomb by stretching out two would-be singles into doubles to end the night by going 3 for 4 at the plate. He scored twice and knocked in 3 runs as well while striking out once.
Chris Flexen (4-1) pitched 5 2/3 innings allowing just one earned run to pick up the victory for the Mariners.
Jarred Kelenic hits first career home run in 7-3 Mariners win over Cleveland