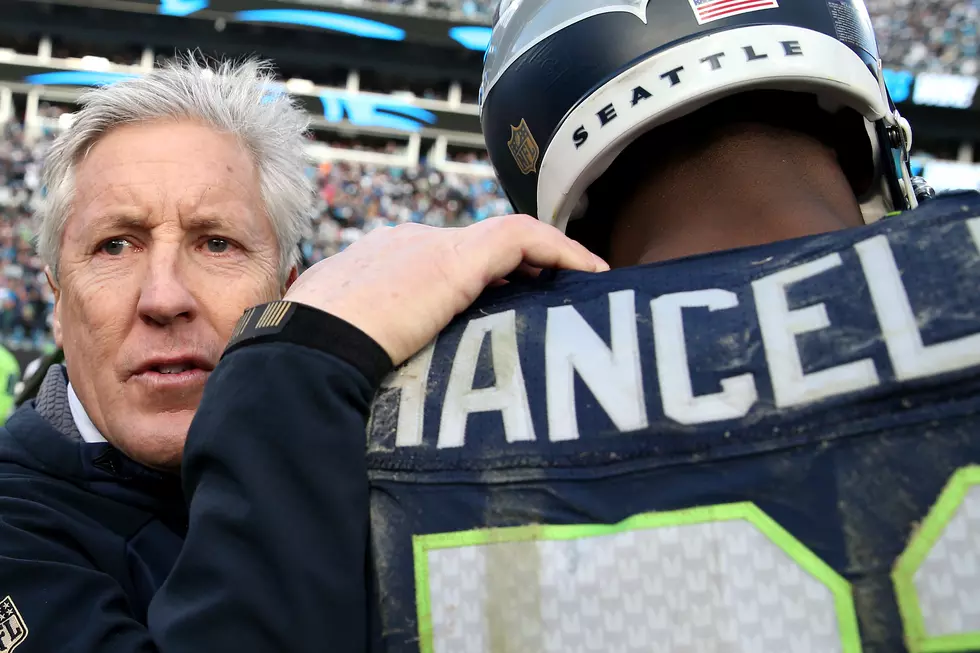 Kam Chancellor Among Key Starters Passing Guarantee Deadline
Getty Images
Friday was one of those deadline days in the offseason that pass quietly, but have significant impact on the upcoming season.
For the Seahawks, the biggest question this deadline was whether strong safety Kam Chancellor would remain on the roster through Friday.
The talking head were saying beforehand that it was expected, but it was still something everyone watched because it means Kam Bam's $6.8 million base salary for 2018 becomes fully guaranteed.
Chancellor's neck injury had led to speculation he would retire, but that could mean forfeiting $12 million in 2018 and 2019 salary guarantees.
Of course, it could also mean his cryptic Instagram post was just a salute to the artist and not a metaphor for retirement as many speculated.
Chancellor was not the only one to have this year's salary guaranteed, according the Twitterverse.
The rest were seen as a matter of procedure including: Russell Wilson ($4.9 million of $15.5 million), wide receiver Doug Baldwin ($4.5 million of $8.25 million) and center Justin Britt (all $2.75 million).