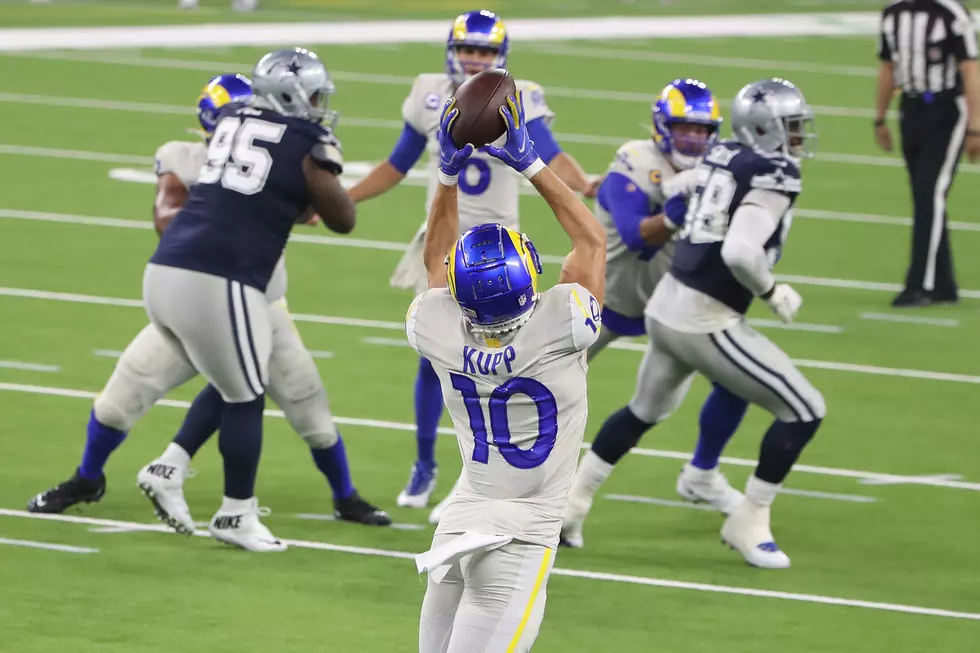 Kupp-Date: Cooper Kupp Tote Board – Week 1 vs. Cowboys [PHOTOS]
Getty Images
A.C. Davis High and Eastern Washington University grad Cooper Kupp is enjoying his fourth season in the NFL as a wide receiver for the Los Angeles Rams. We track his progress each week here with this virtual tote board.
Kupp failed to get into the end zone in the Rams 20-17 win over the Dallas Cowboys at the christening of the new SoFi Stadium. Cooper did haul in four passes for 40 yards. LA hits the road next week to face the Philadelphia Eagles for a 10:00 a.m. kickoff.
Here is a gallery of pictures from Kupp's week 1 exploits as well as some from the Rams training camp from2020:
For weekly updates on the Yakima Valley native's achievements, simply opt-in for our "Alerts" on our free mobile app!

Enter your number to get our free mobile app