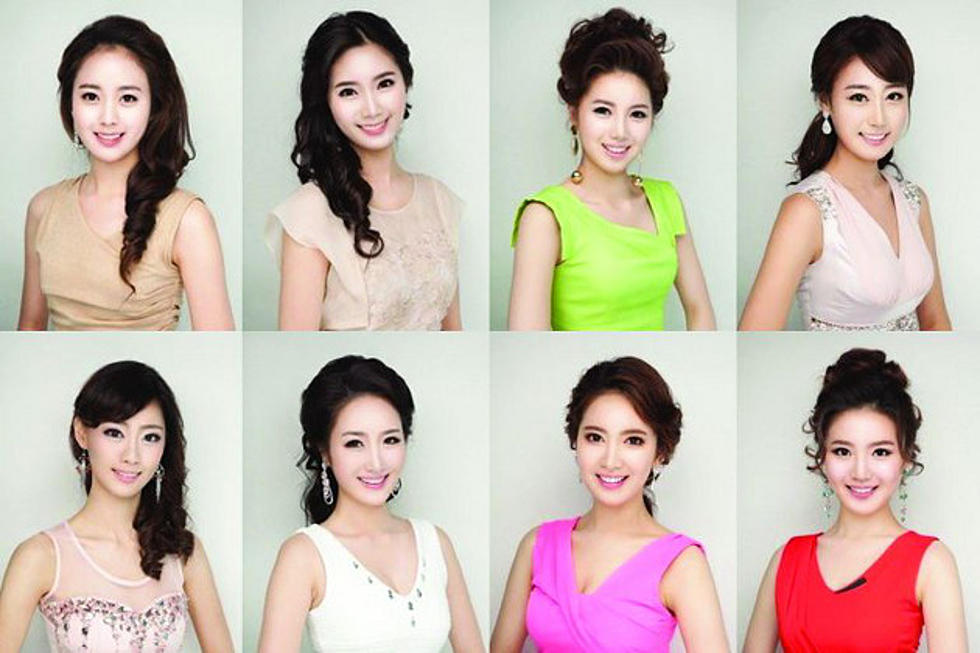 All The Miss South Korea Contestants Look The Same
Livedoor, jp
In beauty pageants in South Korea, the talent portion takes on extra significance.
That's because all the competitors basically look the same.
The Japanese blog Kaikaihanno uncovered this startling similarity in their northern neighbor's beauty queens and posted photographic evidence of the clone parade.
South Korea has one of the highest rates of plastic surgery in the world, and it would appear all of these young ladies went to the same doctor.
It's also possible photoshop and makeup contributed to the phenomenon.
The photo has sparked debate in South Korea about plastic surgery. According to one Reddit poster from the nation, "Girls here consider eye surgery just like using makeup."
What do you think? Is the sameness eerie? Or is the look good enough to repeat over and over again?