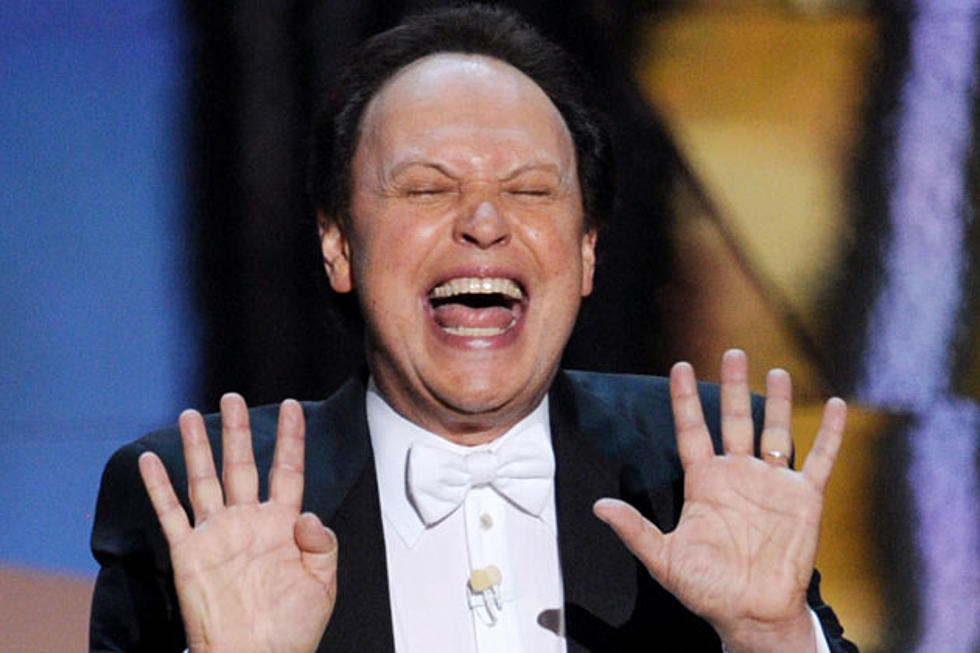 Kevin Winter, Getty Images
You know them! Some love them, some hate them. The "Pun-Riffic" Dad Jokes! Here's a few of my favorites:
Why couldn't the bicycle stand up by itself? It was two tired.
What's ET short for? Because he's only got tiny legs.
What's orange and sounds like a parrot? A carrot.
I invented a new word today: Plagiarism.
Did you hear about the kidnapping at school? It's fine, he woke up.
Want to hear a joke about paper? Nevermind it's tearable.
I just watched a program about beavers. It was the best dam program I've ever seen.
I told my wife she drew her eyebrows too high. She seemed surprised.
I tell dad jokes but I have no kids… I'm a faux pa.
I named my dogs Rolex and Timex. They're my watch dogs!
What's brown and sticky? A stick.
What do you call a fat psychic? A four-chin teller.
Dad, can you put the cat out? I didn't know it was on fire.
What do you call a donkey with only three legs? A wonkey.
After dinner, my wife asked if I could clear the table. I needed a running start, but I made it!
How do you make a Kleenex dance? Put some boogie in it.
I thought about going on an all-almond diet. But that's just nuts.
This morning, Siri said, "Don't call me Shirley." I accidentally left my phone in Airplane mode.
A woman is on trial for beating her husband to death with his guitar collection. The judge asks her, "First offender?" She says, "No, first a Gibson! Then a Fender."
I know a lot of jokes about retired people but none of them work.
What do you call cheese that isn't yours? Nacho Cheese.
Dad, did you get a haircut? No I got them all cut. (Extra points for Bald Dads)
Cashier at the grocery store: "Would you like the milk in a bag?"
Dad: "No, just leave it in the carton!"
I'm so good at sleeping I can do it with my eyes closed.
Spring is here! I got so excited I wet my plants!
My friend says to me, "What rhymes with orange?" And I told him, "No it doesn't!"
Did I tell you the time I fell in love during a back flip? I was heels over head.
What do you call a man with a rubber toe? Roberto.
People don't like having to bend over to get their drinks. We really need to raise the bar.
Dad, can you put my shoes on? No, I don't think they'll fit me.
I've never gone to a gun range before. I decided to give it a shot.
Did you hear the rumor about butter? Well, I'm not going to spread it.
Why did the old man fall in the well? Because he couldn't see that well.
What did the fish say when he swam into a wall? Dam!
5/4 of people admit that they're bad with fractions.
The rotation of earth really makes my day.
I'll call you later. Don't call me later, call me Dad.
What do you call an elephant that doesn't matter? An irrelephant.
Why do melons have weddings? Because they cantaloupe.
What happens when you go to the bathroom in France? European.
What's the difference between a poorly dressed man on a tricycle and a well-dressed man on a bicycle? Attire.
Want to hear a joke about construction? I'm still working on it.
The shovel was a ground-breaking invention.
Waitress: "Please take a seat."
Dad, picks up chair: "Where do you want me to take it?"
What do sprinters eat before a race? Nothing, they fast!
Did you hear about the restaurant on the moon? Great food, no atmosphere.
What do you call a fish with two knees? A two-knee fish.
Two goldfish are in a tank. One says to the other, "do you know how to drive this thing?"
Why do you never see elephants hiding in trees? Because they're so good at it.
I like telling Dad jokes. Sometimes he laughs!