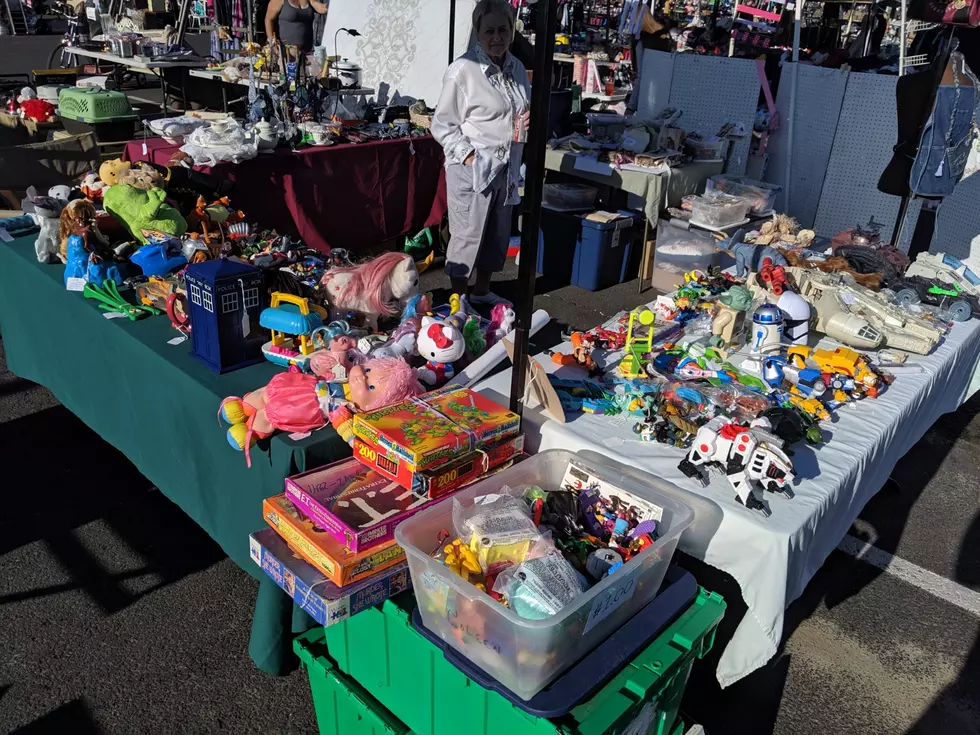 Make Money! 'Whatnot' is the New App To Sell Unwanted Items Live
John Riggs, Townsquare Media
There are plenty of ways to sell the stuff you have collecting at home. Aside from yard sales and garage sales you also have eBay, Etsy, the Facebook marketplace, Mercari and so many more. One those you just place your items out there in the open hoping someone stumbles across them. I discovered a new app that combines a live video feed with making sales on the spot in an exciting live auction you can host any time.
It's like Instagram Live combines the auction ability of an eBay at the same time having people bid on the spot. Items are often marked at 30 seconds which, I know, doesn't sound like a long time. The fun of this auction is the last 10 seconds if anyone bids the auction goes back up 10 seconds. There is a 'sudden death' option but most go for the traditional auction. Most items also start at $1 and raise from there and they raise in no time with everyone tapping the bid button. It's fun to see it happen live.
There's also a live chat for people asking questions while this is all happening.
Payment is easily set up, too. When new users sign in they enter their shipping info as well as payment information such as a credit card or even Paypal. When they win an auction item, payment happens automatically so they don't need to worry about doing anything else.
For more accountability, the seller doesn't receive the money until a couple days after it ships. If the seller wants their money, they better ship the item.
I've been having fun looking at the different items up for bidding on. It's mostly items like toys, comics, video games and things like that. Might be worth checking out. Learn more at Whatnot.com.
LOOK: The top holiday toys from the year you were born
With the holiday spirit in the air, it's the perfect time to dive into the history of iconic holiday gifts. Using national toy archives and data curated by
The Strong
from 1920 to today,
Stacker
searched for products that caught hold of the public zeitgeist through novelty, innovation, kitsch, quirk, or simply great timing, and then rocketed to success.