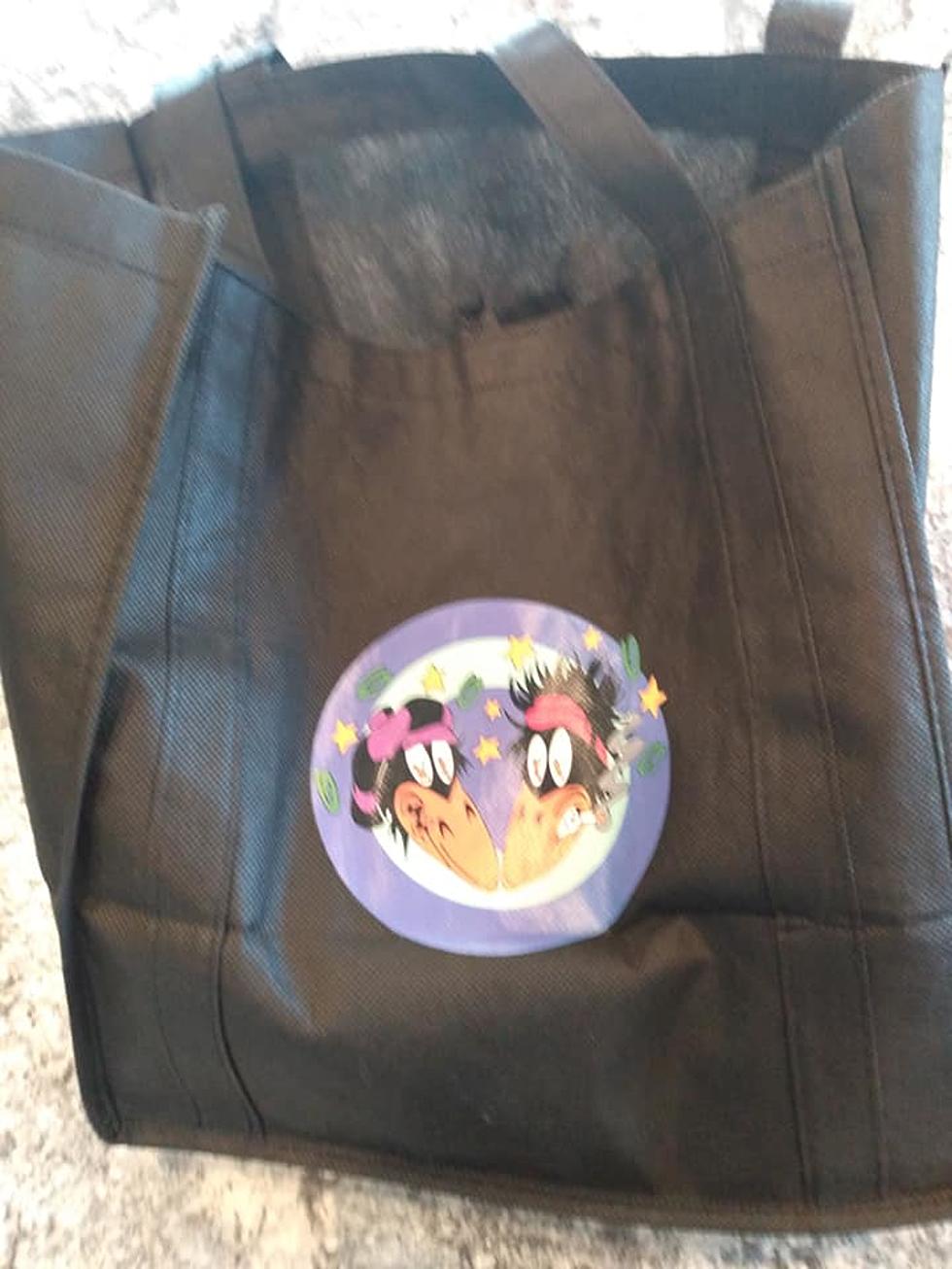 What's in the Bag? Help Me Unbox My Black Crowes Goodies! [PHOTOS]
TSM/Todd Lyons
We all know the excitement of looking under the tree on Christmas morning as child with sheer delight just wondering what could be inside those packages. That is exactly how I felt when I found the swag bag I got at a Black Crowes concert that I took my son too recently. What could possibly be in there? Let's find out together!

Let me back it up for just a second. When my boy and I went to the show a couple of weeks ago, we had upgraded to the VIP package which included a backstage meet & greet with the band. We were required to get to the concert venue about 3.5 hours before the show however. When we got there, we checked in at the VIP entrance where our names were on a list of about 40 or 50 others. The sweet ladies working at the table greeted us and handed us a gift bag. Before we even opened it, one of the security guards said he wasn't 100% sure if we would be allowed to bring the bags into Sunlight Supply Amphitheater. Since we were there with plenty of time to spare, we decided to run our sack of goodies out to our car for safe keeping and less hassle.
I had completely forgotten about my bag until I was cleaning out the trunk of my car the other day and what to my wondering eyes should appear? You guessed it! My Black Crowes concert swag.

While I am not expecting too much, for the price we paid to get seats in the front rows and backstage passes it is still a nice little extra spiff. Besides, I'd probably have dropped some cash at the souvenir stand anyway.
What is in the Black Crowes VIP swag bag?
Let's dig in and find out!
Unpacking my Black Crowes VIP swag bag
26 Classic Rock + Metal T-Shirts Everyone Has Owned at Some Point
Top 30 American Classic Rock Bands of the '90s
Kurt Cobain's Hometown Memorial Is a Disgrace