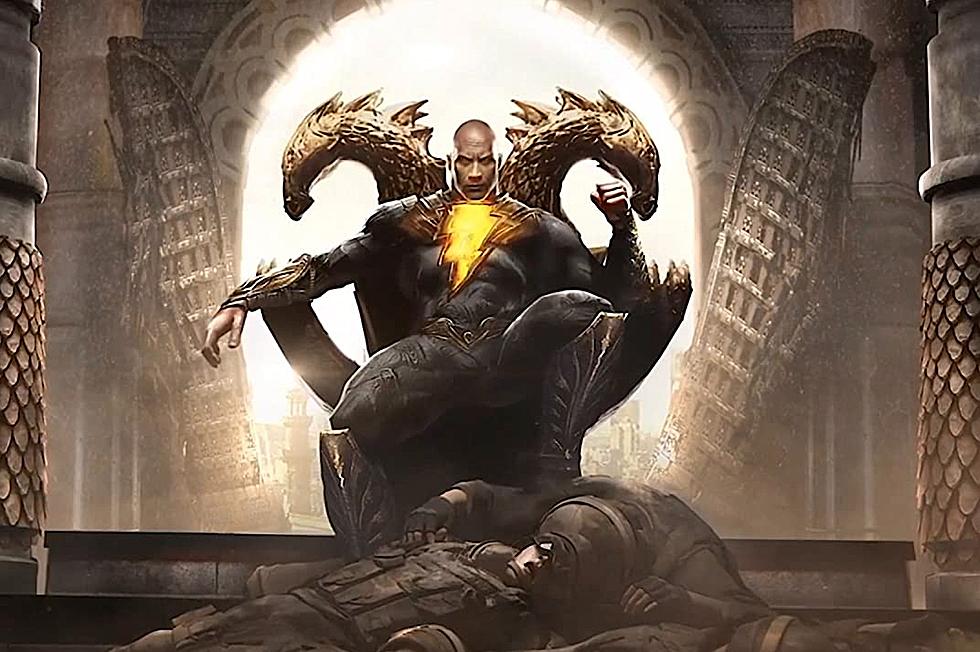 WIN 'Black Adam' On Digital With The KATS APP!
Warner Bros.
WIN 'BLACK ADAM' ON DIGITAL WITH THE KATS APP!
The PRIZE MAN Cometh! You know the deal, download the KATS App & make sure your notifications are on! Timmy will send out a random alert telling you to send him a message using the KATS App! You do that, and the prize man awards you a prize! A big thank you to the fine folks at Warner Bros (WB) for helping us out with digital downloads of their releases! They hooked us up, so we can hook up all our cool KATS listeners!
Black Adam on digital can be yours! Staring Dwayne Johnson (DC League of Super-Pets, Fast & Furious Franchise, WWE, Young Rock, Ballers), Aldis Hodge (Green Lantern: Beware My Power, One Night In Miami...), & Pierce Brosnan (James Bond Franchise, Mars Attacks) as Doctor Fate.
NEARLY FIVE THOUSAND YEARS AFTER BEING BESTOWED WITH POWERS OF GODS AND THEN IMMEDIATELY IMPRISONED, BLACK ADAM IS NOW FREE TO UNLEASH HIS UNIQUE JUSTICE ON THE WORLD. OWN "BLACK ADAM" NOW ON DIGITAL!

How Can You Win Black Adam On Digital?
This edge of your seat action packed anti-hero origin story, from the pages of DC Comics, can be yours just by getting the KATS App! When you get an alert, it'll tell you to send a message using the KATS App, and if you're fast enough, you'll get a message back letting you know you have won! It's just that easy!! (Prize stock is limited).
But I Want It Now!
If you don't want to risk not winning with The Prize Man & the KATS App, you can purchase BLACK ADAM now on DIGITAL! For more details just Click Here!
Black Adam: The Coolest DC Easter Eggs
Here are all there references to DC comics you might have missed in Black Adam.
Black Adam: New Images
Dwayne Johnson stars as the DC Comics hero in Warner Bros. big fall blockbuster. Here are the latest images from the film.
Popular Child Stars From Every Year
Below,
Stacker
sifted through movie databases, film histories, celebrity biographies and digital archives to compile this list of popular pint-sized actors from 1919 through 2021.
How long it takes to binge 'The Office,' 'Game of Thrones,' and 50 other famous TV shows