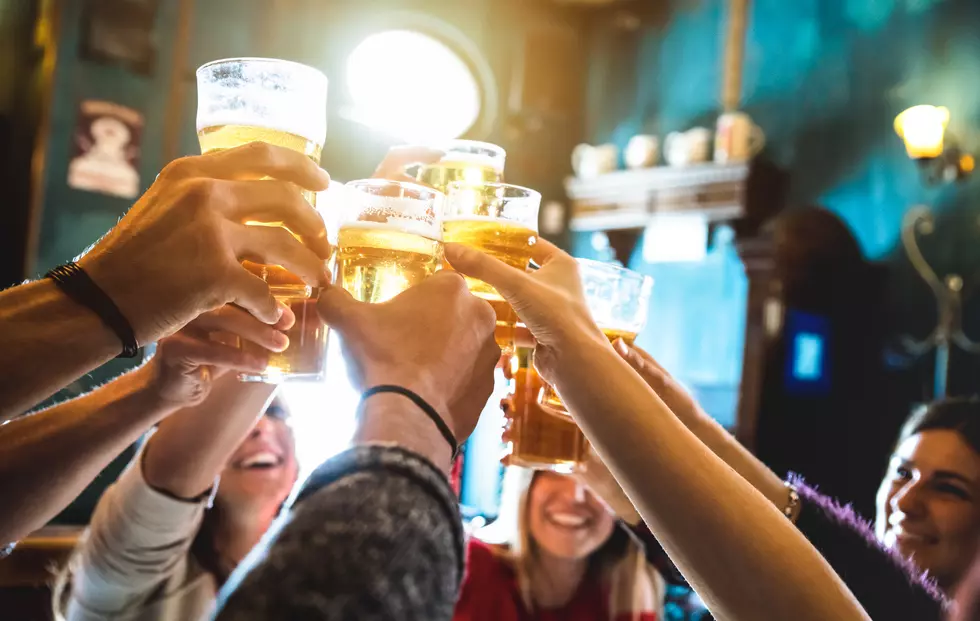 Yakima Valley Region's Best Winter Beers!
Getty Images/iStockphoto
I am a hoppy, bitter beer kinda guy. I love me a good high IBU count IPA. I also know tastes vary. When it comes to winter brews, this is a fairly new concept for me. With that said, I know there are many who enjoy a good winter brew. Here are a few from our region and a couple in our own backyard that need to be tried sometime this winter.
Bale Breaker's HIGH CAMP WINTER IPA
I love just about anything that Bale Breaker does. I tried this recently and LOVED it. This is one for the winter with chocolate and rye malts. Available for the first time in cans in 2020.
Flavor Profile: Notes of caramel, dark malt, coffee, citrus, pine & spice. Balanced sweetness and medium-full body with moderate bitterness.
Sierra Nevada Celebration Fresh Hop IPA
West Coast hop dankness at it's finest. The only Nor Cal beer on our list. It' an IPA and worthy of having handy when putting up your Christmas tree or hanging those Christmas lights at home on a weekend!
Wondering Hop's BASICally Fall
Flavor Profile: Ok, so at the heart of this, it's a milkshake. Just happens to also be an IPA with Pumpkin Pie spices and seasonings. Super smooth with a hint of that Pumpkin Spice you will love or loathe!
This winter ale has a strong tone of toffee, but isn't super-sweet. A great balanced blend.
Flavor Profile: The flavor of this beer revealed a malt sweetness along with slight hints of cocoa, coffee and slightly burnt grain. "A robust ale with a warming spice."
Pelican Pub & Brewery Mother Of All Storms
I love their Double IPA at Pelican Brewing Company. This one though is "true craft." The Mother of all Storms spends a year aging in Kentucky bourbon barrels. A good brew that feels like winter with that thick flavor we love. It is also has the highest ABV count on our list.
Barrel Cherry Cinnamon Crush
Specialty fruit beer/Berliner Weisse, 6.3%
It's a lemony German-style kettle sour with tart cherries and hit with a dash of nutty cinnamon that pairs well with winter. A great winter brew.
KEEP READING: Get answers to 51 of the most frequently asked weather questions...