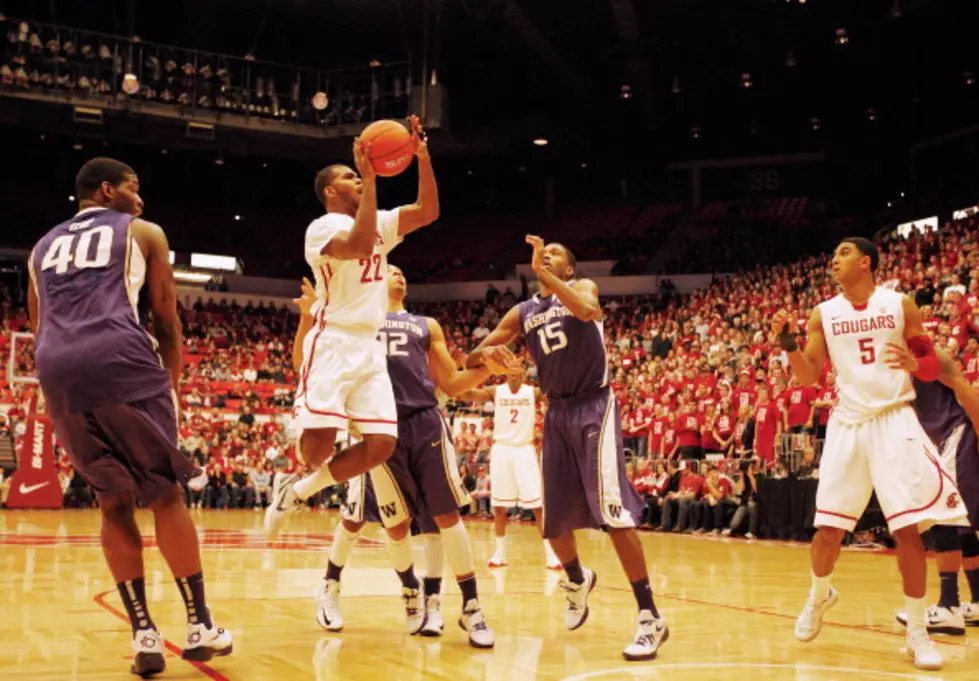 Dawgs and Cougs Face-off in First Round of Pac-12 Tourney Tonight
Photo by William Mancebo/Getty Images
While the 2013 men's basketball campaign was great for the statewide sweetheart Gonzaga Bulldogs, the same cannot be said for the two major state universities Washington and Washington State.
And you'll never guess each team's opponent...
Yep.  As fate would have it, the hardwood version of the "Apple Cup" will send one team on, and one team home when they face each other at 8:30P.M.
The Huskies are seeded #6, while the Cougs are #11 (out of 12 teams) thus creating the first round match-up.  The winner will have to face Oregon in the subsequent round and, ultimately, will have to win four consecutive games to be able to participate in the N.C.A.A. basketball tournament of 68 teams which will crown the National Champion.