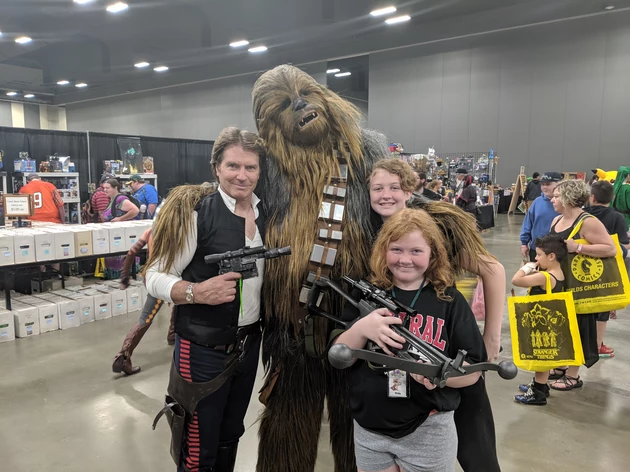 Had a great time at Lilac City Comicon in Spokane [VIDEO]
John Riggs, Townsquare Media
Spokane, Washington, was the city for cosplayers, special guest celebrities and exclusive shopping to buy back your youth as the annual Lilac City Comicon took place. I went with my daughters and had a wonderful time.
Watch my video tour of the convention (filmed with permission) of what you missed out on. And if you were there, maybe you can see yourself in the background!
I'll definitely be going back next year.