Your New Life Soundtrack! Linkin Park in the Style of Super Mario!
Kevin Winter, Getty Images/ Matt Winkelmeyer, Getty Images - Canva
Man, it has been quite a month for people and things to reimagine the music and sounds of Linkin Park. Earlier in May, The YouTube Channel, AI Remixes, took songs originally done by Corey Taylor of Slipknot & Stone Sour, and it was haunting and beautiful. To check out that story and those songs, click here.
Now comes a different type of remix. Not by AI, but by another YouTuber and one who has a love for retro video gaming!
OKNevermind has recreated not just a song or two but the entire debut album of Linkin Park, Hybrid Theory. He did it in a way I have never heard before by using the "soundfont" from Nintendo's 64 popular game, Super Mario 64.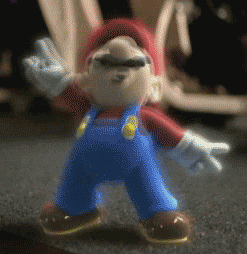 Giphy.com
When I first heard it, I smiled. Then at 3:05, when the bands hit One Step Closer starts up, I laughed out loud and realized how awesome and a treasure this was. It has been my background music ever since.

Giphy.com
I know I'm not the only one who feels this way; the comment section is filled with compliments for OKNevermind's work! Not only his work but Linkin Park's as well!
"Hybrid Theory is an absolute Masterpiece. This further cements its place at the top." – Spidey7747
Take a listen below, Tap the App, and let us know what you think and what full album would sound great redone in retro video game music!

Are These Valuable Video Games Hiding In Your House?
Awesome Classic Video Games Turning 40 in 2023
Classic awesome games instrumental in forming game culture as we know it are turning the big 4-0 this year.
Got a news tip? Email us here.
TRENDING NOW: