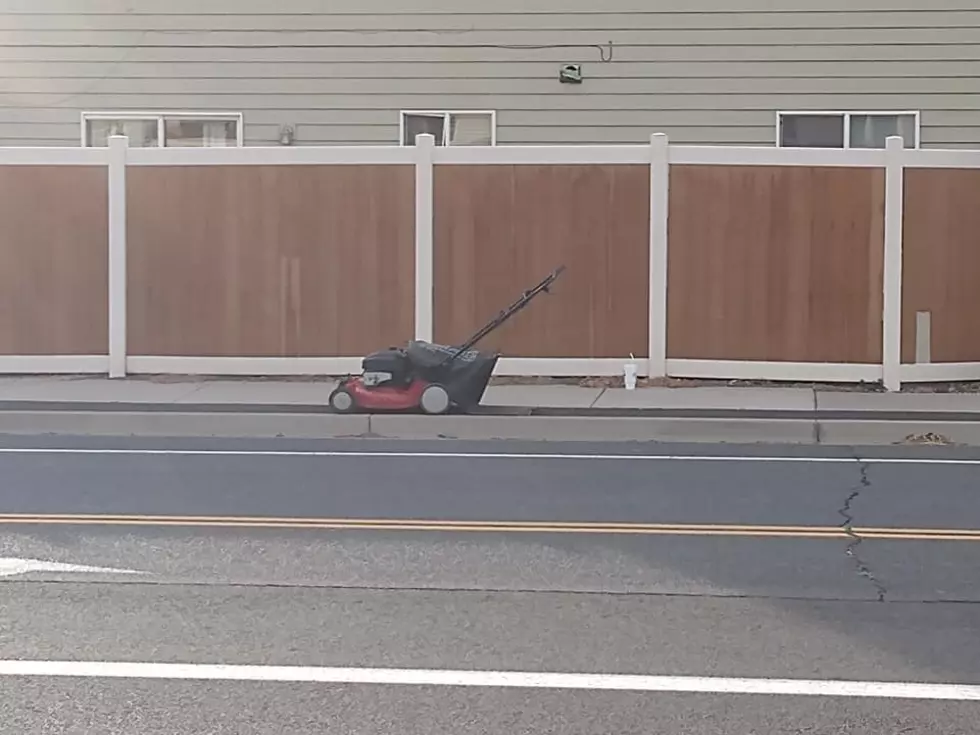 Mysterious Moxee Mower Makes Mockery
TSM/Todd Lyons
Yesterday (Oct. 19), a lawnmower was left abandoned on the sidewalk outside my house in East Valley.
I posted pics on my personal Facebook page because A.) I just thought it was funny and B.) maybe someone would recognize it or realize, "Oh, crap! I forgot my lawnmower!". If anything, my former next door neighbor Jason is an employee of Moxee and I figured he may see it and know who to contact to get it removed.
What started as a curiosity turned into comedy gold as many of my friends and family members chimed in with their ideas as to how the mystery mower wound up there.

Enter your number to get our free mobile app
Here are some of the comments that, literally, made me LOL.
The first comment was, maybe, the most obvious and a sentiment that many people shared summed up in the Admiral Ackbar GIF/meme:

The 32 oz. soda (?) cup next to it was also the source of consternation for some.
After staring out the window every 5 minutes to see if anyone was going to retrieve/claim/steal/remove it, we eventually lost interest and then -- *POOF* -- just like that, it had disappeared as quickly as it had arrived.
Where did this mysterious mower in Moxee come from? Where did it go? Surely this is enough for a Netflix episode of "Unsolved Myseteries", no?
READ ON: Weird, wild UFO sightings from throughout history