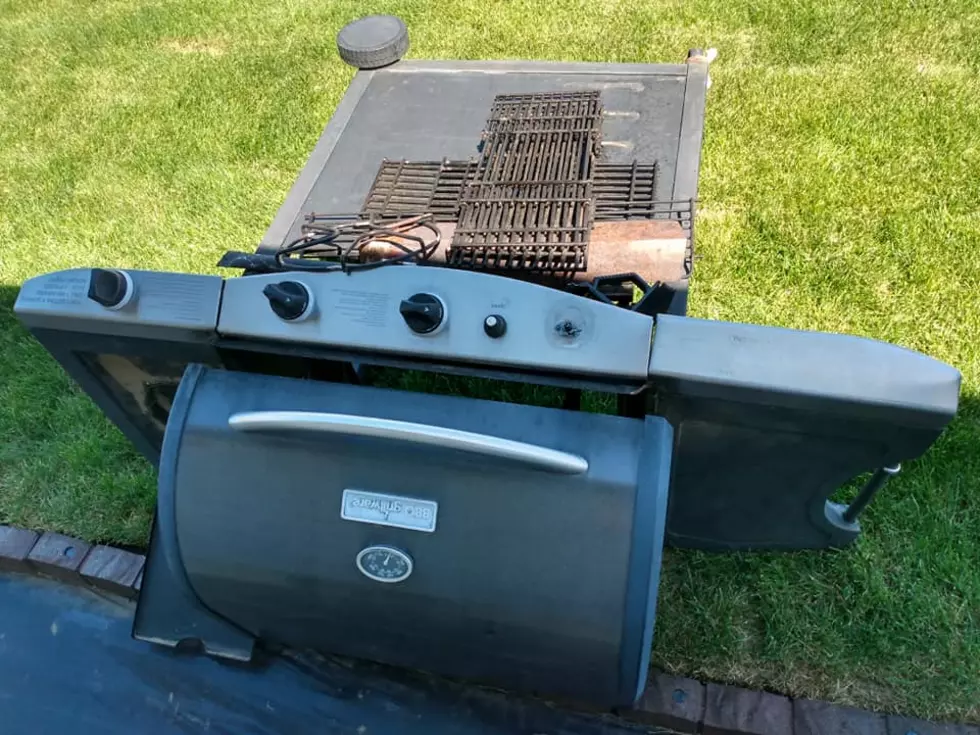 Saturday's Storm in Yakima Destroyed My Patio Furniture [PHOTOS]
TSM/Todd Lyons
I don't need to tell you that there was an epic storm that hit the Yakima Valley Saturday night. Drive anywhere in town and you will see tree branches and tons of other debris still in the streets following this weekend's wacky weather event.
Out where I live in East Valley, we got hit pretty bad. Within 20 minutes of the wind and rain -- followed by lightning and thunder -- starting, we completely lost power to our house and it did not return until approximately 2:00 a.m. the next morning. There, mercifully, were no injuries but some of our property didn't fare so well. Our gas grill and glass-top picnic table on our back porch both got picked up by the gale-force winds and wound up in the middle of the street. Both are pretty much destroyed.
Sunday was spent sweeping and blowing the shards of broken glass out of the road and picking it out of the lawn as well. Yup, 2020 officially sucks.
Clearly, me and my family/house weren't the only ones to suffer some damage. In a previous post we asked you to share your pictures and videos of what the aftermath looked like in your neighborhood. Click HERE to see some pretty amazing, devastating and unbelievable photos of what our fellow Yakimanians are dealing with.
We'd love to see your images of the destruction caused by Mother Nature. Send them to us via the KATS mobile app and we will add them to out photo gallery!
Be safe, be well!
KEEP READING: What to do after a tornado strikes