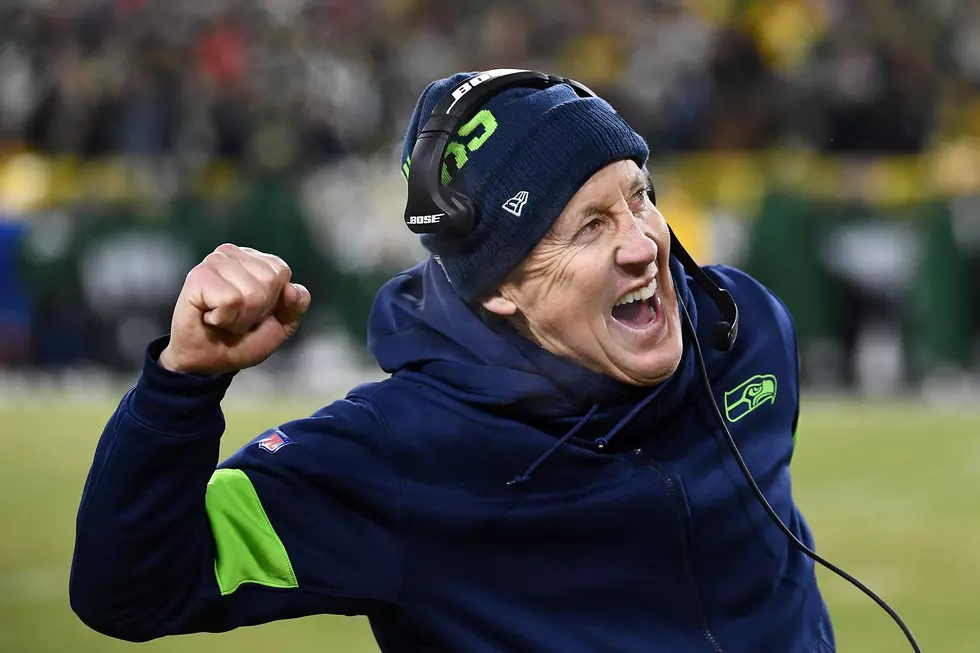 Seahawks Extend Coach Pete Carroll's Contract Through 2025
Getty Images
In what would seem to be a "no-brainer", the Seattle Seahawks officially announced that they extended the contract of head coach Pete Carroll through the 2025 NFL season.

Carroll is, undoubtedly, the most successful head coach in franchise history. He is also the National Football League's oldest head coach at age 69. Since taking the reins as the head man for the Hawks 11 years ago, Carroll has developed an "Always Compete" mentality and culture within the club that has garnered eight playoff appearances in 10 seasons and appears to be headed towards another winning campaign in 2020. Under Carroll's tutelage, Seattle has advanced all the way to the Super Bowl twice, winning one -- Super Bowl 48 -- against the Denver Broncos.
Carroll had two previous stints, much less successful, in the NFL with the New York Jets and the New England Patriots. He is one of just three men to ever win a national championship in college football (Southern Cal) and a Super Bowl trophy.
Along with General Manager John Schneider, Carroll has manged to maintain one of the best rosters, year-in and year-out, in the entire league, drafting such notable players as Russell Wilson and Richard Sherman.
Coach Carroll and his cohort, New England Head Coach Bill Belichick, were named to the NFL's 2010's All-Decade Team as coaches.
For the latest on Coach Carroll, the Seattle Seahawks and the NFL in general, opt-in for our "Alerts" via our free mobile app!

Enter your number to get our free mobile app
Pete Carroll
TACKLE THESE: Check Out the Best Uniforms In Each NFL Team's History