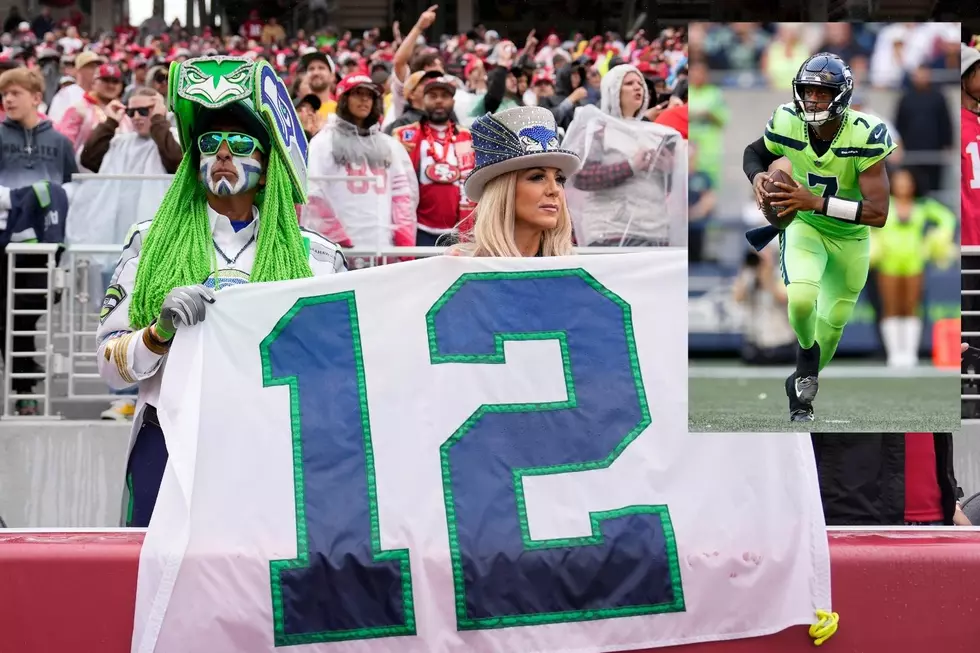 Pigskin Expert Perfect Record Says Seattle Seahawks Over Falcons
getty images
My Seattle Seahawks pigskin prognostications are still a perfect 100% for the season.
That's due in part to the fact that I failed to get my prediction published in time for last week's disappointing loss at San Francisco. A small victory for me, a huge loss for Seattle. However, I'm back this week with more insight on what to expect in week 3.
Seattle Seahawks vs Atlanta Falcons Predictions: Who is Favored to Win?
The Seattle Seahawks are 1 win and 1 loss so far this season, and after an emotional victory in the season opener against Russell Wilson and his Denver Broncos on Monday Night Football, the Hawks came back down to earth with a week #2 loss last Sunday in San Francisco. The NFC West is tied-up among all four division rivals with each of the Rams, Cardinals, 49ers, and Seahawks sitting at 1 - 1 heading into week 3.
The Falcons, meanwhile, are 0-2 and heading into Lumen Field which is one of the toughest stadiums to play in throughout the NFL. It's not the climate-controlled comfort of their domed stadium and the 12s get LOUD. Still, most so-called experts are expecting a close game, with the Seahawks having a slight, one-point advantage from odds-makers. Remember, these are the same odds-makers who said the Hawks would lose to Russ during his homecoming. Wrong.
Pigskin Prognostication From the Seattle Seahawks Unofficial Soothsayer
Look, we've seen some very impressive flashes on defense already in this young season from the Seahawks' young defense. Despite losing Jamal Adams for the season last week against the 49ers, that D has the earmarks of becoming - dare I say it - the legion of boom 2.0. It'll take time, but I think they'll handle everything Atlanta can bring.
On the offensive side of the ball, though many expected Geno Smith to falter in the spotlight, he's proved the naysayers wrong, with an amazing performance in week one, and let's face it, it wasn't totally Geno's fault when it comes to our crazy play calling numerous turnovers. Geno leads the league in completion percentage at over 81%. That stat by itself doesn't mean much, other than he's been on target more often than not. If the Hawks establish a running game with their numerous weapons in the backfield like Penny, Dallas, and Homer - that will open the passing game for Geno to target Metcalf and Lockett and a big group of tight ends. Plus, with a solid kicking game, I gaze into my crystal ball and pick the Seahawks to beat the Falcons, 38-13.

Listen to The Seattle Seahawks on Radio in Yakima - Newstalk 1280AM & 101.3FM
GALLERY: SEATTLE SEAHAWKS HIGHLIGHTS 2022
TACKLE THESE: Check Out the Best Uniforms In Each NFL Team's History