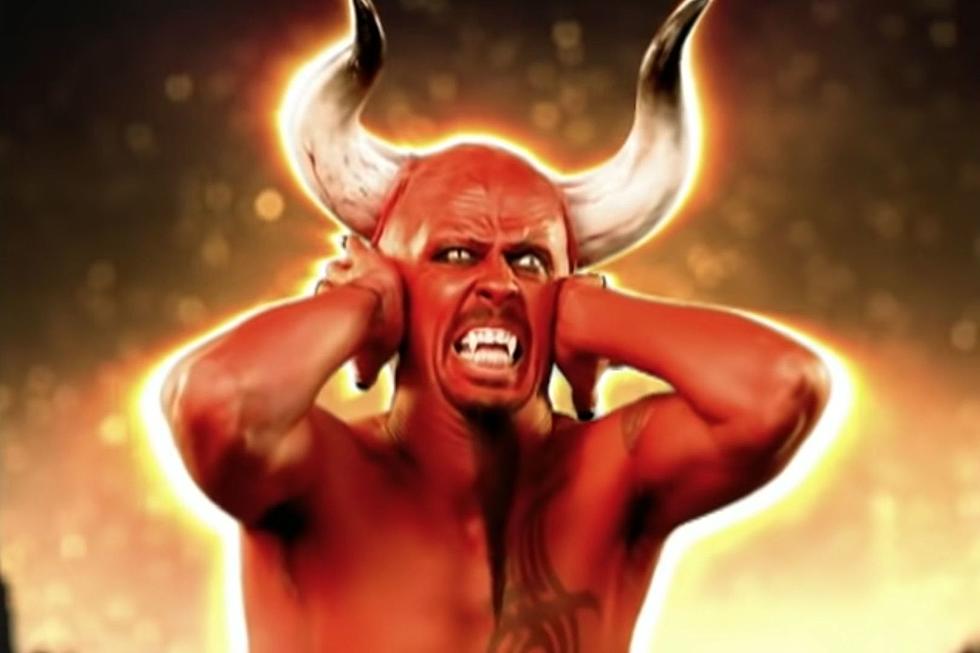 YouTube: Tenacious D
When I first saw this story, I immediately thought of the amazing music video from Tenacious D called "Tribute". That shows the Devil (played by the great Dave Grohl) not able to take the power of "The D's" rock! I posted that video below in case you would like to take a gander at it. Well, Satan may want to plug his ears once again after the tasty jams that guitarist André Antunes!
The story goes that the guitarist from Portugal saw a video of American television evangelist Kenneth Copeland doing his sermon. Passing judgment upon all things including COVID-19 and banishing it from the United States. He did what any good musician would do and transformed the preacher's words into an amazing and respectable rocking heavy metal tune!
After gaining more popularity, he figured, it was so nice, let's rock it twice. He proceeded to laugh all over YouTube with Kenneth Copeland goes Metal HA HA HA! Check that out below:
André Antunes is quite the guitarist! No he doesn't just do religious music (that's a joke), his YouTube page describes his styles and what he likes to play as "classical covers on the electric guitar. Pop covers, mashups, compilations & original compositions." Thanks André for helping us laugh and rock out during these scary times! With talents like André's, it's only a matter of time before someone makes him his own special tribute, just like the Tenacious D tune!
66 Most Important Moments in Metal History