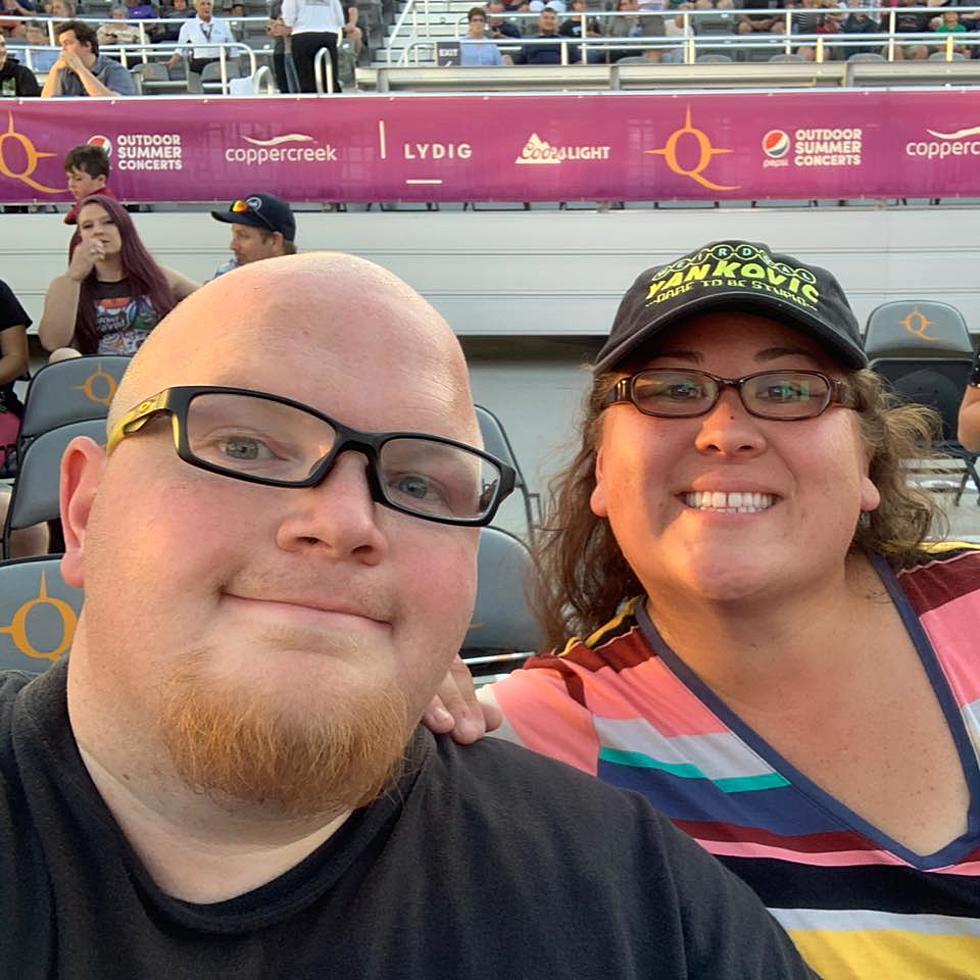 Timmy's Tale of Love aka The Cheap Anniversary Gift
tsm/Timmy!
So this morning during the Todd & Timmy Show, in our segment "Tough Love with Siri & Alexa", I asked my pocket pal Siri, if you should ask your gf's father permission to propose to his daughter. At first Siri was like "get with the times, don't worry about it, she's no one's property" but then she changed her tune after laughing at me. She said "it maybe old fashioned, but to keep everyone happy, and show respect for her family, do it" (I'm paraphrasing). Well, I'm proud to say, I did ask my Father-In-Law for permission, and it still makes me smile, when I think about how big HIS smile was, when he said "absolutely". After sharing this on air, I got an email asking how my wife & I actually met, so I thought I'd share that story with everyone!
This is just my side of the tale. My wife may have a completely different view of it, so she can get her own radio show, and then broadcast her own account of the events. My friend & fellow comic Dan "Danny J" Thompson, did a lot of work with Children's Miracle Network, helping put on many video game e-sports type events to raise money for CMN. He came to KATS for our help. I became fast friends with him, and through him, I met a lady named Darcy. She graduated from Naches a couple years before me, so we hit it off. One night, I was frustrated with the dating scene. Darcy was on-line and so I vented to her. I asked her if she knew anyone. She said she didn't. She is also a liar!
At the same time, I'm venting to Darcy, she's contacting her friend Stephanie (my future wife) telling her about me. I'm not sure what all she told Stephanie, but my radio station profile (which at the time, featured me flipping off the camera, with my middle fingers in my nose) was given to her so she could see what I look like. After Stephanie said that I was "the most handsome & sexiest guy, right next to Raul Esparza, she had ever seen" (once again, that might not be exactly what she said, but I don't know her side of the events, so I'm filling in the gaps) "I just have to meet him NOW!" Darcy made a match.
She sent me a message saying that she DID know someone, I asked when Stephanie's birthday was, (I am into Numerology) and she was a perfect fit. NOTE: I asked for her birthday, before a picture! No Jail Time For Timmy! We first chatted on-line, and exchanged phone numbers. We then talked non-stop for the next couple weeks. We tried to have a first date, but between work schedules, and the weather (we were introduced in November), it was tough for our schedules to line up. We eventually made it work, and I'm very grateful we did. Roughly a year later, I asked her father for permission to marry her. He said yes, she said yes, we both went to tell her mom while she was at work, and it was a bad day at work for my soon to be Mother-In-Law. So she was happy (I later found out) but was super stressed at the time of our announcement, so it was a little awkward that morning! Roughly a year after that we got married on March 30th, 2013, 8-years ago today. I Have never been so happy! If you take anything away from this tale, it's to ask for your future Father-In-Law's blessing & to bring your future Mother-In-Law a coffee when you share the good news!
Here Is How To Blur Your Home On Google Street View