W.O.G.: Mid-Week Wedge Additions!
Warner Bros.
Every Monday I post what is up for grabs when you spin and win on the Wheel of Goodness (W.O.G.). The prizes are constantly in flux, mainly because of the "trying times" that we're still in. So if you'd like, to check out what WAS on the Wheel of Goodness, go ahead and click here. This is to let you know... "HOLY CRAP, WE GOT NEW THINGS TO ADD... MID WEEK!"
New Prizes (Wedges) on Ye Ole W.O.G.
Space Jam: A New Legacy
Courtesy of our friends at Warner Bros. Entertainment (WB), you are welcomed to the Jam! This animated/live-action event brings back the amazing mash-up of Looney Tunes and basketball! Staring NBA champion LeBron James and Bugs Bunny! Check out the trailer below!

DC Animated Movie: Injustice
From Timmy's Basement Secret Stash, the latest WB/DC Animated film Injustice. What happens when the Joker tricks Superman resulting in the death of his family and the destruction of Metropolis? Find out what kind of dark path the Man of Steel takes in this animated adaptation of the hit video game from NetherRealm Studios and DC Comics! (Rated: R)
Scooby-Doo Meets Courage the Cowardly Dog: Straight of Nowhere
A team-up of the epic proportions! Mystery super sleuth Scooby-Doo meets up with for the first time Courage the Cowardly Dog. A mystery in Nowhere, Kansas that leads to monsters and insect mayhem too big for a flyswatter! Mystery Inc. and the owners of Courage know that it takes both their good boys to sniff out this mystery! For more details, check out the trailer below and head over to WB.com.
How Can You Win?
Wake up & tune into the Todd & Timmy Show! Around 7:20a every weekday morning they give you the chance to "Spin & Win", to get your "Morning Tug On", call in and score a prize! It's the Wheel of Goodness, also known as the W.O.G. and it's been a great way to score our listeners some amazing prizes that you can really get "lost" in! When you hear your cue, just be the first to call in at (509) 972-KATS (5287), get a grip and give a rip! It's just that easy!! (Prize stock is limited).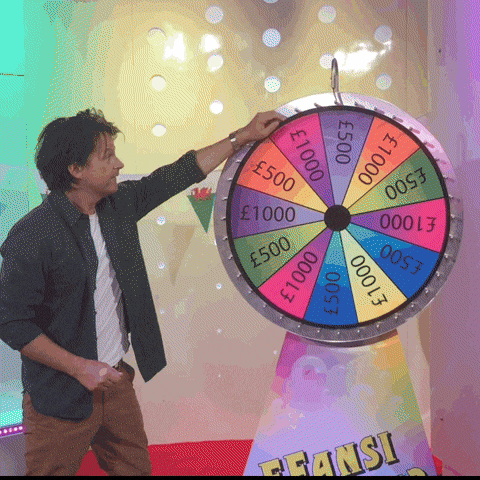 STARTING MONDAY!!!!
THE SUICIDE SQUAD
A James Gunn film, The Suicide Squad puts the villains out there to do some good. You know the deal, they're let out of jail, do the task, get time off their sentence. Try to escape, get a deadly punishment! Get a chance to spin & win this epic movie on digital courtesy of Timmy's Basement's Secret Stash! Starting Monday!
Spin & Win with Todd & Timmy & The Wheel of Goodness!
LOOK: 50 famous memes and what they mean
With the infinite number of memes scattered across the internet, it's hard to keep track. Just when you've grasped the meaning of one hilarious meme, it has already become old news and replaced by something equally as enigmatic. Online forums like Tumblr, Twitter, 4chan, and Reddit are responsible for a majority of meme infections, and with the constant posting and sharing, finding the source of an original meme is easier said than done. Stacker hunted through internet resources, pop culture publications, and databases like
Know Your Meme
to find 50 different memes and what they mean. While the almost self-replicating nature of these vague symbols can get exhausting, memes in their essence can also bring people closer together—as long as they have internet access.