Washington's Batman Needs Your Help!
Getty Images
With the recent passing of such celebrities that touched many of our lives (Betty White, Bob Saget, etc.), my wife & I started discussing which celebrity actually helped "raise" us. It didn't take me even one second to replay my answer when she asked who "TV Taught" me growing up. The Bright Knight himself, Adam West! My first Batman!
Now, I was born in 1981, so by the time I was introduced to Batman on TV it was Adam's reruns of the 1966 television show that I enjoyed. The suspense and cliffhangers of each episodes, Batman saving the day, the excitement and fun of Batman escaping the traps set by that week's supervillain, and yes, the lessons that was bestowed to Burt Ward's Robin, and in turn to me. Such lessons like proper grammar, not giving up, importance of safety equipment (from surfing to even using a seat-belt). It was, and I believe still is, a great show for young kids to watch.
What many may not know, is that Adam West grew up in Walla Walla, (as well as attended Whitman College) and the city has been celebrating the life of the late great actor with the annual Adam West Days in September. One of the big goals that the city and event organizers have been working towards is building an amazing statue of Adam West to be displayed in Walla Walla. This post from the official Adam West Days Facebook Page, sums it up nicely!
They have raised quite a bit, but still need some help! If you're able to donate and help out with this undertaking, the GoFundMe account is located here.
We have been working on this project for quite some time in order to find the right sculptor, design, placement, approval from our city and of course approval from the family of Adam West.  - Jonathan Grant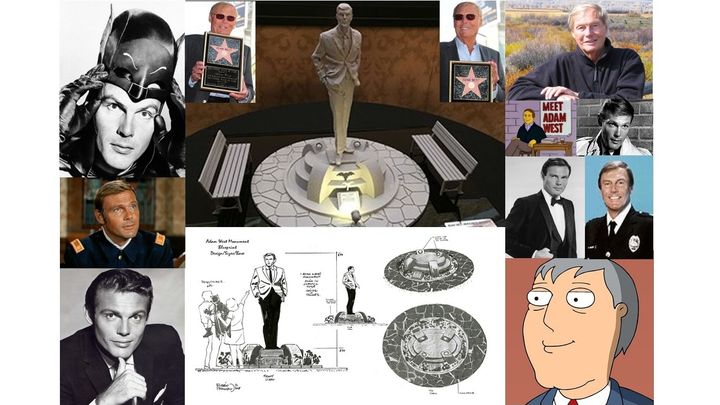 Above is the picture from the GoFundMe & Facebook Page. For more updates on the statue and upcoming Adam West Days events, keep your eyes on the Official Facebook page.To check out pictures from my visit on the First Adam West Days, check out my write up here & check out the gallery of pictures below.
LOOK: TV Locations in Every State, including The Batcave!