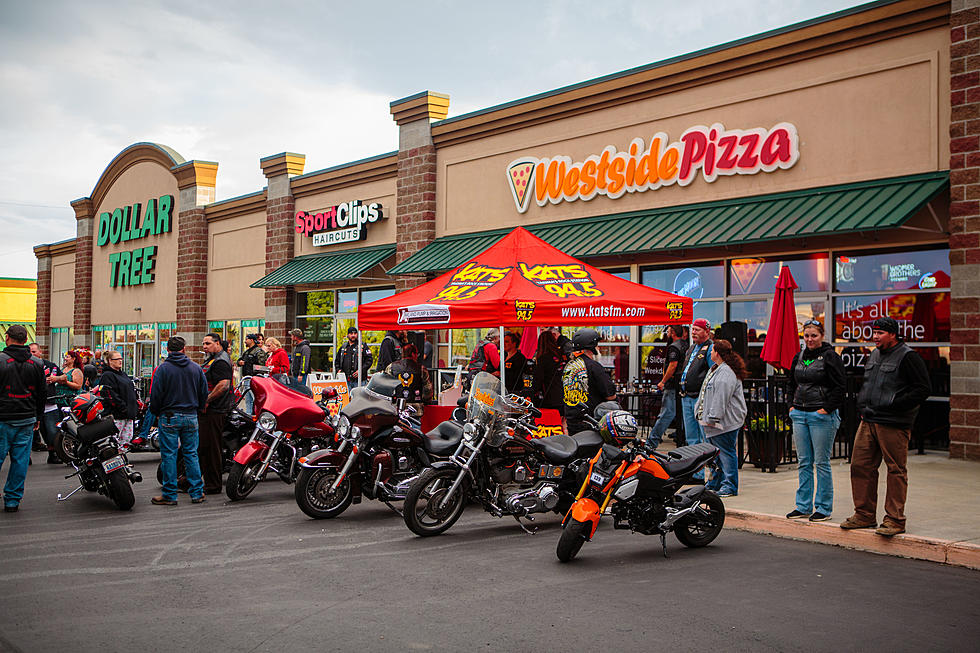 Week #6 of C.W. Bike Nights Tonight in West Valley
Xander Deccio/Deccio Creative
Tonight (July 14) we ride with week #6 of Central Washington Bike Nights with 94.5 KATS and Owens Harley-Davidson. After almost two years, it has been so nice to finally all get back together every week and we are absolutely thrilled to be invited back to one of our favorite places in West Valley once again.

Where will Central Washington Bike Nights Be Held at This week?
Join us from 6:00-8:00 p.m. at Westside Pizza at 72nd & Tieton in The Orchards Shopping Center.
We give away some fantastic prizes and there will be plenty of beer, pizza and, of course, chrome!

Personally, I'd like to thanks Owens Cycle for their unwavering support of Bike Nights over the years.
While we are still trying to fill in more dates and locations this summer (hopefully!), so if you can offer a destination or a location that you'd like to see us pitch one of these wang-dang-doodles, please let us know and we'll work on it!
We do it all again tonight from 6:00 p.m. to 8:00 p.m so get ready to crank-up the rock-'n-roll. All you need to do is polish-up that hog, custom job, crotch rocket, rat rod -- whatever -- and get ready to join us for fun and camaraderie!
Do I Have to Have a Motorcycle to Attend Bike Nights?
Even if you are "caged" (don't have a bike) you are still welcome to come on out and "blow the stink off" with 94.5 KATS-FM! Kickstands up! Get ready to ride once again!
Here's a look at some previous Bike Nights at Westside Pizza. We hope to see you there tonight!
Central Washington Bike Night at Westside Pizza
See the Must-Drive Roads in Every State