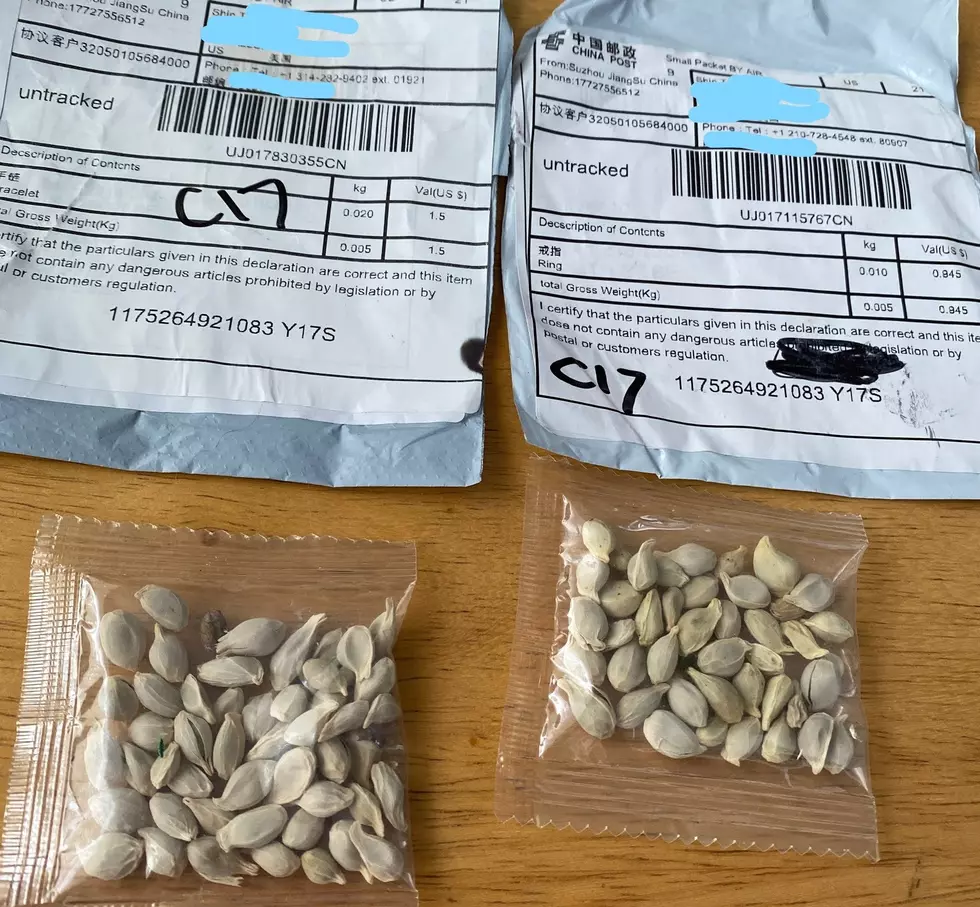 What in the AF? 'Mystery Seeds' Being Sent in Mail From China!
Courtesy: Washington State Department of Agriculture (WSDA)
Earlier this year there was an outbreak of bedbugs at the radio station. Then the movie version of "Cats" was released. Of course, the whole world was turned upside-down by the novel coronavirus (COVID-19) and we're still wondering when the "murder" hornets are going to arrive. A couple of weeks ago I had my bank account completely drained by somebody that had stolen my identity and another person tried to open an unemployment claim under my name when the stimulus checks began to get distributed. Sheesh! Now I have to worry about getting mysterious seeds sent to me in the U.S. mail?!?!
Apparently, people in ALL 50 states have reported receiving these seeds as well as folks inn other countries. It is being advised not to plant or even open the packets. If you get any of them, you should double bag them and simply throw them in the trash.
If you would like to remain on top of this story if and when more details are learned, opt-in for "Alerts" on our free mobile app and we will do our best to keep you abreast of any further developments.

Enter your number to get our free mobile app
KEEP READING: Here are 6 foods from your cookout that could harm your dog