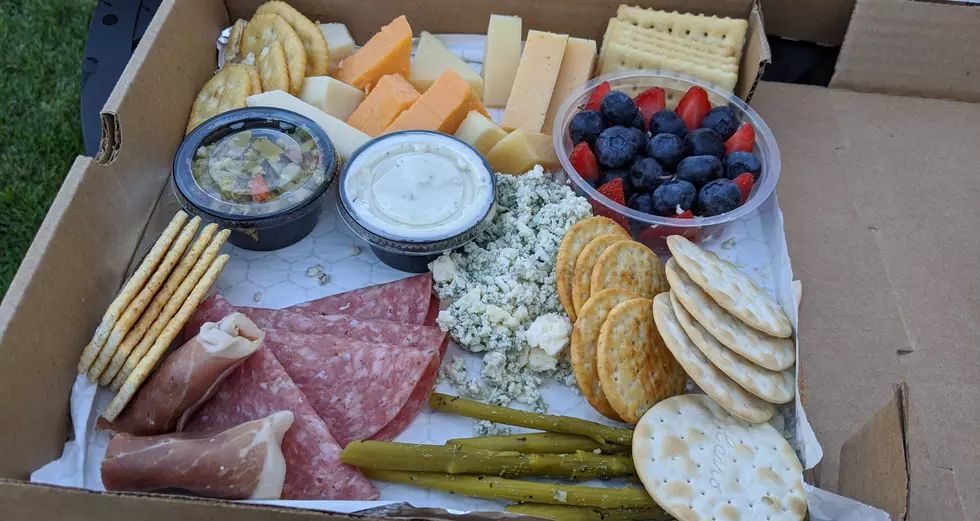 What is 'Charcuterie' and Where Can I Find it in Yakima?
John Riggs, Townsquare Media
If you're out dining somewhere you may see charcuterie on the menu. What is it and maybe, more importantly, how do you pronounce it?
Say it like shar-KOO-tr-ee. Well, it's basically French for variety of meats. Delicatessen, literally. Along with the meats you'll also get cheese, crackers and often fruits and or nuts. Perfect finger food.
A grown-up Lunchable, if you will.
If it's on the menu, there's a 95% chance that what I'm ordering. I'm a huge fan to see what all places offer for their variety and think it's just wonderful. Especially when accompanied by a pint of your favorite beer or two.
I'm sure there are more places in Yakima that carry this but Public House on 57th and Tieton drive is where I took a photo of this. Other places in town that I knew had it are no longer in service. If you know of any, let us know in the comments below.
READ MORE: How Much Food Do You Need to Shelter in Place?