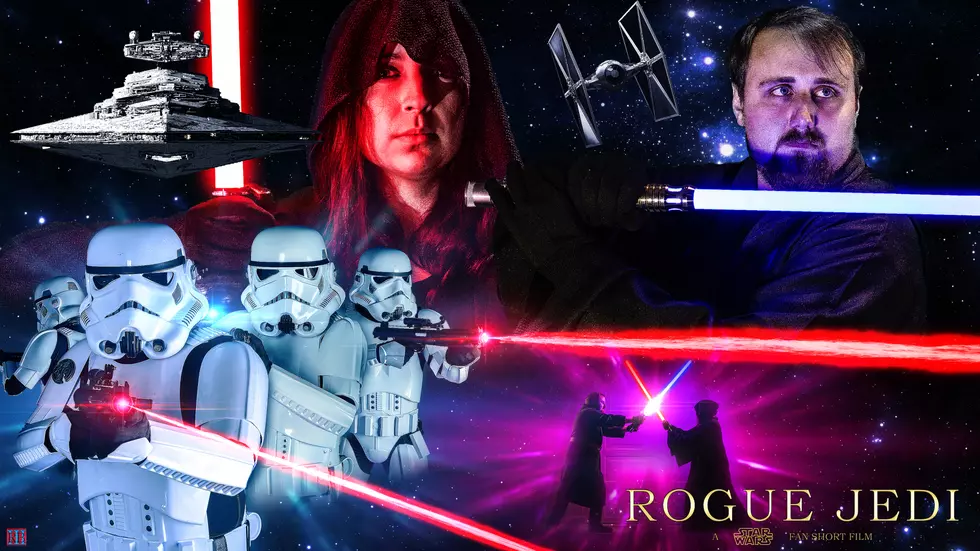 Yakima Man Makes Star Wars Tribute Short Film – "Rogue Jedi" [VIDEO]
YouTube
Ric Brunstetter, a 25 year-old Yakima native and 2010 graduate from West Valley High School, has never not known life without Star Wars being a part of it. The electrician apprentice and part-time photographer/videographer wants some day to make a career in movies and recently took a step in that direction by producing a nine-minute short film combining his love of Star Wars and passion for film making.

In the words of the writer/director/star, "With this year being the 40th anniversary since the original film was released in 1977, on top of the fact we all have Episode 8 to look forward to this year, I decided it was finally time to make the dream a reality. I came up with a concept of a rogue Jedi, a survivor from the massacre seen in the 3rd film, who works in his own way to fight against the Empire. At that point, the idea was born, but I needed a way to execute it. I reached out to my fellow members of our local cosplay and Comic-con to see if anyone had stormtrooper gear. Sure enough, we had a few people, and just like that, everything began falling into place."
Enjoy Ric's non-profit love-letter to the Star Wars franchise, Rogue Jedi and see if you can't spot the cameo appearance by Todd E. Lyons, Esquire as the voice of a wise-cracking stormtrooper!