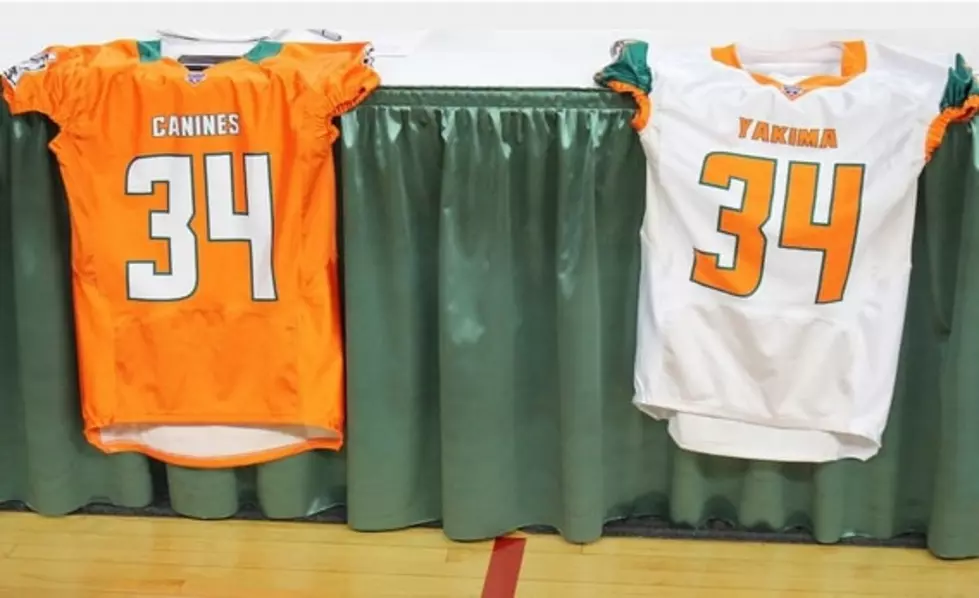 Yay! Football! Yakima Canines Arena Team Releases 2021 Schedule
TSM/John Taylor
If you have never been to an arena, or, indoor, football game, you are in for a treat! Previously, Yakima has been home to two short-lived franchises -- the Shockwave (2 seasons) and Warriors (1 season) in two entirely different leagues.
Will the third time be the charm? I sure hope so! I'm really looking forward to getting to go to live sporting events again and this would be a great, inexpensive way to start!
Canines 2021 Game Schedule:

Season tickets are now on Sale at www.gocaninefootball.com.
All Home Games will be played at the Yakima Valley SunDome

Posted by Yakima Canines on Monday, January 18, 2021
For the latest updates on the Yakima Canines, other sporting events in the Yakima Valley or other fun activities going on in Central Washington, simply opt-in for our "Alerts" via our free mobile app!

Enter your number to get our free mobile app
Rock on and go Canines! \m/ \m/
Todd E. Lyons, Esquire
15 Athletes Who Came from Eastern Washington & Eastern Oregon