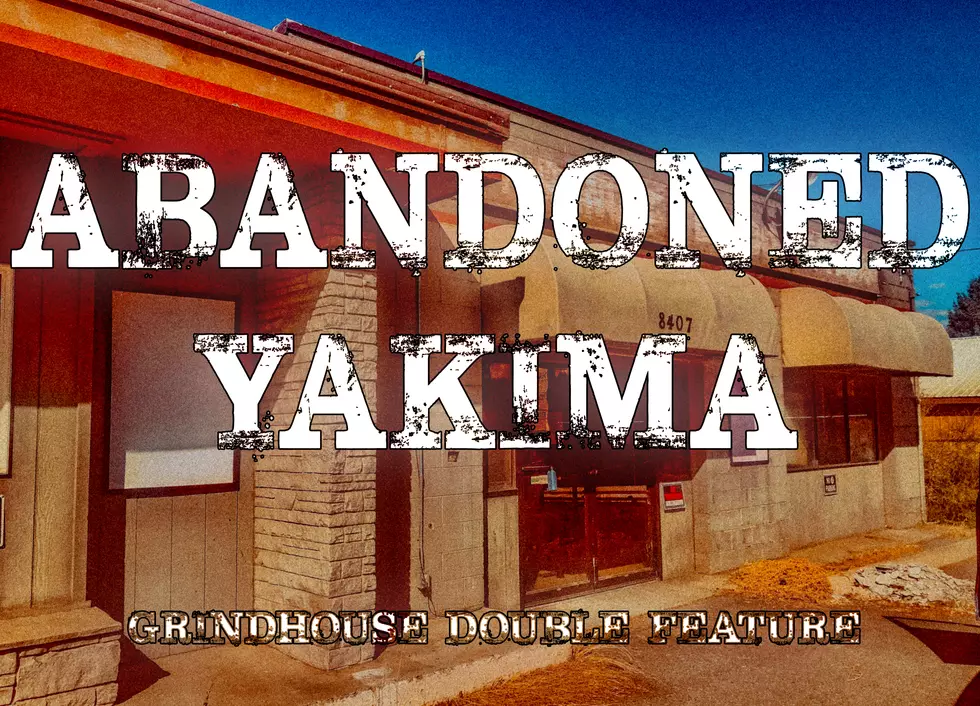 #AbandonedYakima Grindhouse Double Feature (Cliff's Drive-Inn and Texaco)
Xander Deccio/Deccio Creative
Greetings, fellow abandoned building junkies. It's time once again for #AbandonedYakima. Being it's October and Halloween is upon us as well, we decided to look into two buildings that have been empty for years. Yes, these places have been empty for so long that we think they might even be haunted -- or cursed! Since we also love bad horror/grindhouse films, we're going to call this our #AbandonedYakima Grindhouse Double Feature. This will also be presented in Grindhouse Vision.
First up is the former Cliff's Drive-Inn on Tieton. This building has gone through so many occupants that it's really difficult to trace its history. The building has also had its moments of being unoccupied for so long that many think it's cursed. For example; when Cliff's was sold and turned into Lynn's Drive- Inn, the latter would close its doors sometime in the '80s and the building would sit empty for more than a decade. It wasn't until Lucky's Copy Shop occupied the property in the mid- to late 2000s that it seemed the curse was finally broken. However, that would not be the case as Mercedes would later occupy the space -- only to move back to its former location next door. That, too, would not last, as a fire would later force Mercedes over to its current location -- the former Sharky's Pizza building on Lincoln.
Here's a look at the place today. As an extra bonus, we've thrown in some photos of Mercedes' former location.
Cliff's Drive-Inn
Up next we have a former Texaco Station on Ahtanum Road. This one was suggested to us from listener Yvette Lippert, who mentioned that the location has sat empty for nearly two decades. In all honesty, we didn't even know this place existed -- and frankly, we kind of got the creeps just looking at it.  We're not sure what the history is with this building -- and when we asked around, people didn't even know the place exists.
Here's what we discovered.
Texaco