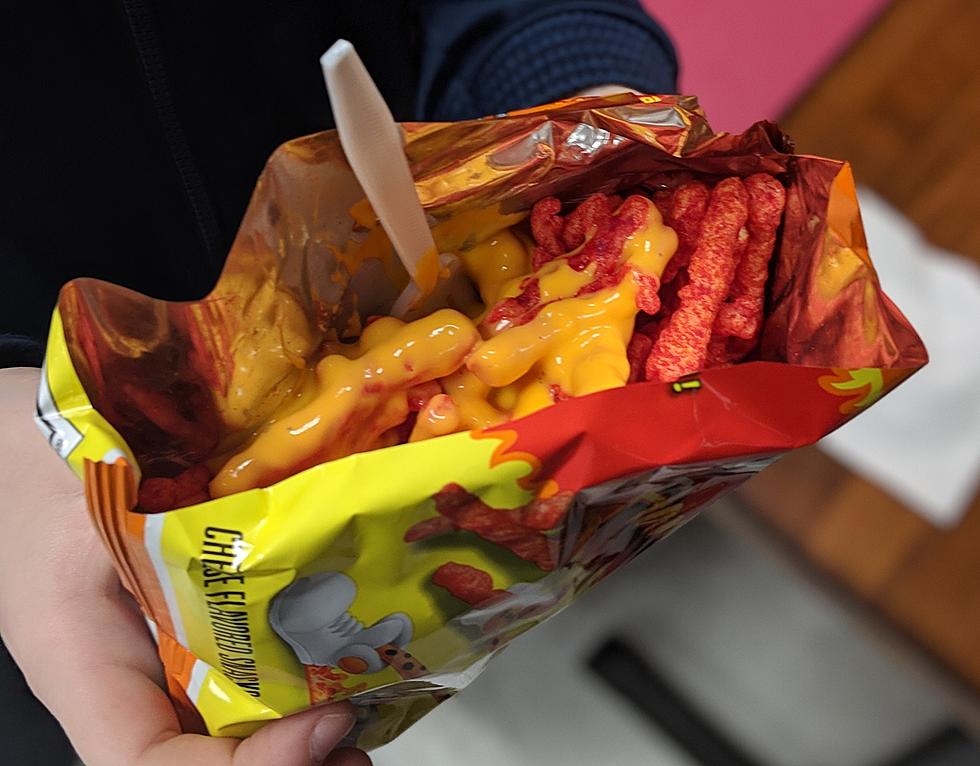 Some of Y'all Didn't Know About 'Cheetos Nachos' and it Shows
John Riggs, Townsquare Media
The other day, my daughters and I hit up a local ice cream place. My oldest one mentioned she also wanted an order of Cheetos nachos to share. This is the first I've heard of this, but would be lying if I said I wasn't intrigued. Sure enough, they had some, so we ordered some.
It's exactly what you think it is. They open a bag of Cheetos (or, in this case, flamin' hot Cheetos) dump some nacho cheese and hand you a fork. The cheese saturates it making it pliable and easy to pick up with a fork as needed. I guess you can use your hands, too, but that might get messy.
This photo came from La Michoacana in Yakima, but other places probably have it, too. It's worth checking out if you're into this type of snack.