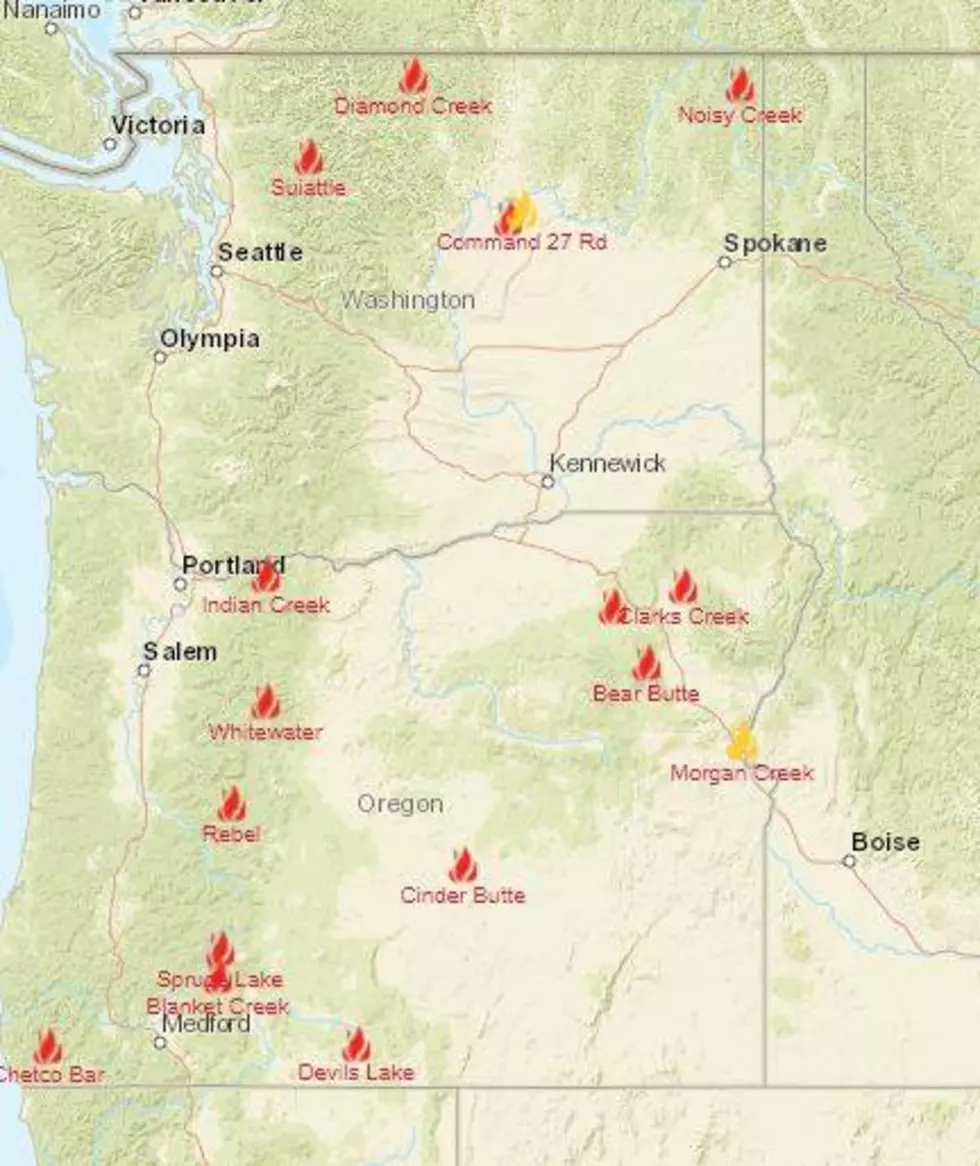 Don't Blame Canada For Smoke
Facebook, Chelan County Emergency Management
We have our own fires to blame for the extended air quality warnings here in Washington.
Sure, the smoke filled sky and air that started over a week ago now did begin with smoke from Canadian wildfires. Since then, multiple fires here in Washington have sprung up and with even the usually wet western part of the state seeing more than 52 days without rain it could get worse.
Here you can see from the Chelan County Emergency Management's post that there are actually a bunch of fires in Oregon as well.
In case you're wondering, it is supposed to at least cool off to the 80's as forecasted highs next week.
The forecast high for Wednesday is not in the 80's.