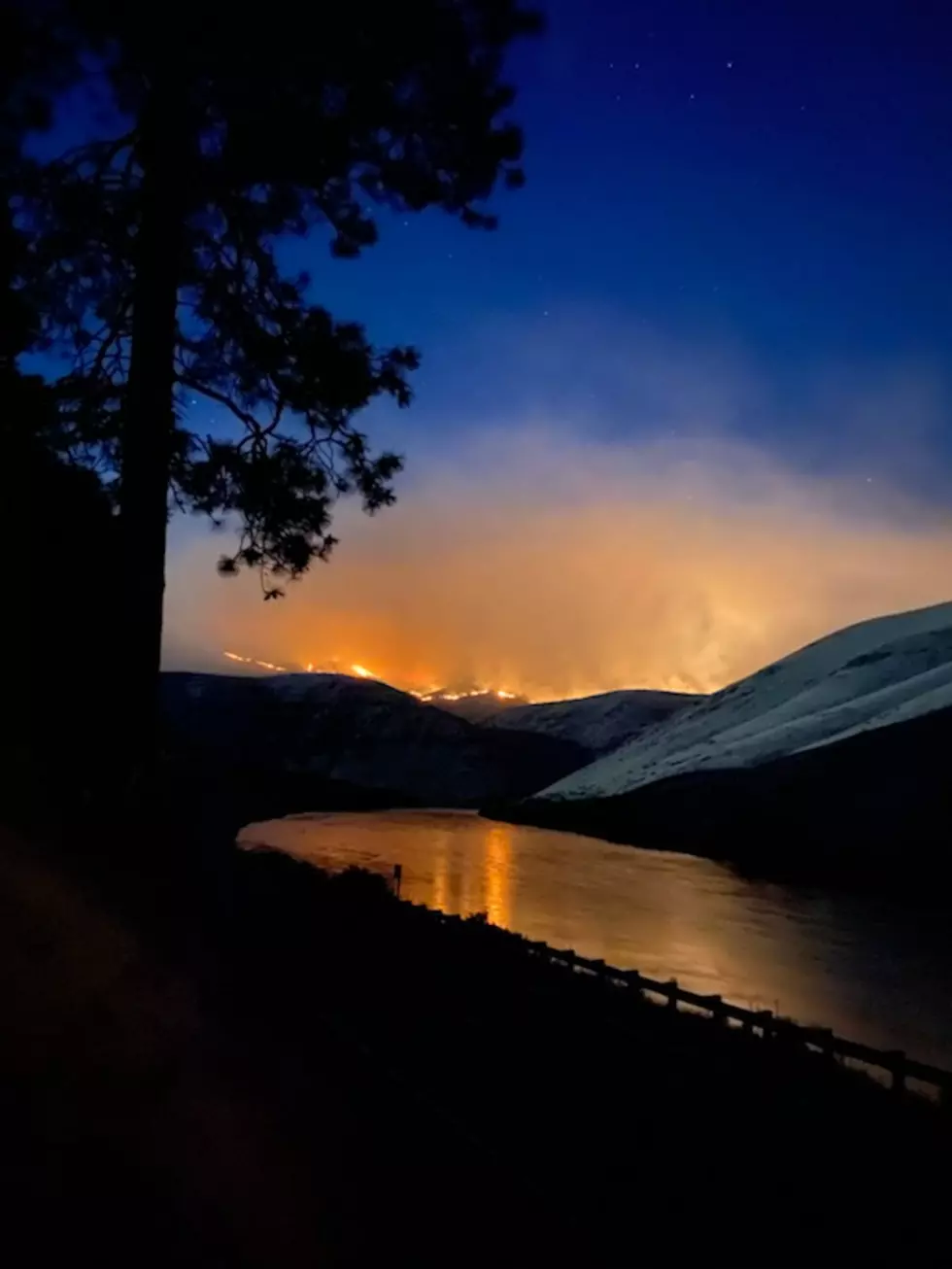 Evans Canyon Wildfire Has Torched 75,857 Acres, Winds Increasing
Yakima Fires Photo Credit ROAM Beyond
As of this writing, Sunday, September 6, 2020 @ 0400, the Evans Canyon Wildfire has burned 75,857 acres and is 40% contained.
Officials are very concerned about winds steadily increasing with gusty, whipping conditions predicted on Labor Day. This is the top priority fire in both Washington and Oregon and those in charge are encouraging people to please be careful this weekend as crews are all-in battling this fire, with 40% containment at this point, and the fear is the wind will fan the spreading flames, burning more structures and forcing more mandatory evacuations.
We have some observations we'd like to share from Corey Weathers, CEO of ROAM Beyond, who provided the pictures below, someone who saved himself and his business in the midst of the Evans Canyon Wildfire with an eye toward the future of this area and the world around us.
Statement from Corey Weathers, CEO, ROAM Beyond
Last night, ROAM Beyond faced a painful and taxing challenge: the canyon that is home to our River Canyon glampground was engulfed in a wildfire that came right to our doorstep. The combination of an excessively dry season, higher than normal temperatures, and winds unlike anything we have seen in the region before fueled a fire that typically might have engulfed a few thousand acres and has currently consumed more than 50,000 acres with no immediate signs of ceasing.
Thankfully, and most importantly, we weren't hosting guests or staff when the fires started. Our team was quick to respond and we worked through the night to remove our camp from the canyon, including all of our mobile eco-glampers from Homegrown Trailers along with site amenities and equipment. Despite the reputation for rain and being called the "Evergreen State," Washington State is also home to our River Canyon glampground situated in an area that is by many definitions a desert.
Our team is fully aware that fire is not uncommon in the Pacific Northwest, nor is it a stranger to the Yakima River Canyon. In fact, fire is a critical part of a thriving ecosystem in this region. The issue here, and all around the world, is that we see wildfires and other natural disasters increase in their frequency and intensity, causing a climate crisis that requires collective action.
As we were quickly breaking down our glampsite early this morning, I was truly overwhelmed with emotion, being at the front line of the climate crisis. There are thousands of front line workers risking their lives to protect this area. And there are thousands of others like me who are working to raise awareness and spur action across the planet.
Around the world, an increasing number of families and businesses are similarly threatened by natural disasters exacerbated by the climate crisis. While we at ROAM Beyond have built resilience into our products and business strategy, many do not have the ability to do the same.
ROAM Beyond will push through this immediate challenge, but it is the bigger climate crisis that will continue to loom over us until we collectively and systemically take action. We need to join together to ensure that this crisis is treated with the urgency it deserves. Just as our business has been severely impacted by this fire, more urgently, all of humanity is being impacted. The time to act is now.
Today, ROAM Beyond is asking our leaders to invest in climate solutions, to put dollars and policies toward building more resilient and regenerative communities. As a business, both ROAM Beyond and Homegrown Trailers make the decisions to invest in our partners, products, and experiences that put sustainability and tackling the climate crisis at the core of who we are and what we do. We need to see more leaders and businesses doing the same.
I am taking this moment to both be vulnerable and shake up the conversation by asking everyone to take a look around and ensure they are fighting for the future they want to see and the world they want to live in moving forward, I encourage you to do the same.
ROAM Beyond Evans Canyon Fire