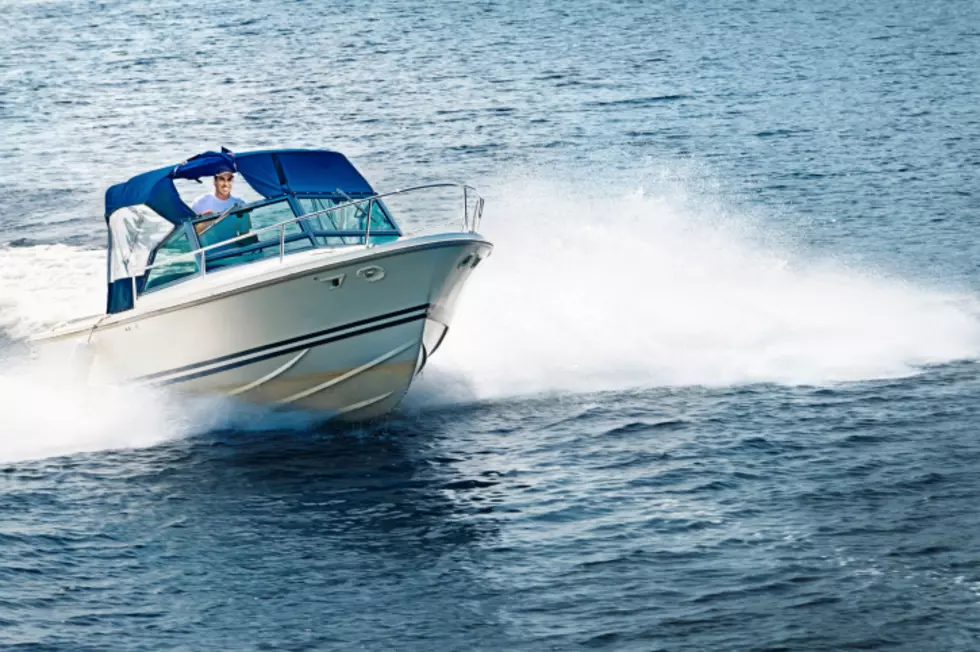 Here's What You Need to Know for National Safe Boating Week in WA
Elenathewise
Restrictions have eased on outdoor recreation in the great state of Washington, so it's high time to get underway with spring fishing and boating.
National Safe Boating Week is on now through May 22nd and the official acknowledgement provides a chance to remind boaters and paddlers about the importance of safe boating.
Washington's recreational boating accident data trends show, in the last five years, most accidents and fatalities happen between May and August, and 75 percent of fatality victims were not wearing a life jacket.
Boating can be a wonderful way to social distance in the outdoors, just keep a few of these basic tenets in mind:

Enter your number to get our free mobile app
All boaters and paddlers are responsible for knowing the laws and keeping themselves and others safe. 
Conduct a (virtual) vessel safety check 
Local marine law enforcement agencies typically have certified vessel examiners who perform free vessel safety checks. However, during this time of social distancing, an online virtual vessel safety check is available.
Always wear a life jacket
State law requires all vessels, including canoes, kayaks and stand-up paddleboards to have at least one properly fitted Coast Guard-approved life jacket for each person onboard. All children, age 12 and younger must wear one at all times. The evolution of life jackets now come to be more sophisticated, comfortable and tailored for specific water activities and follies. More about life jackets here.
Bring communication devices
I was completely unaware boaters should carry two forms of communication that will work when wet, such as a whistle, waterproof cell phone or VHF marine radio. These devices greatly increase the chance of being found in an emergency.  It also makes sense to follow the recommendations of outfitting your boat with advanced equipment like flares, a signal mirror and an air horn to aid emergency responders in search efforts. 
No brainer. Boat owners and/or operators are responsible for the safety and well-being of everyone on board. Operating a boat while under the influence of alcohol or drugs, including marijuana, is not only unsafe, it's illegal. The Boating Program recommends designating a sober skipper. Washington state's (BUI) boating under the influence law applies to all boats including kayaks, canoes, rowboats and inflatable fishing rafts.
Check and understand the weather 
Boaters should check the weather frequently before and during their boating excursion, keeping an eye on current conditions and forecasts. Boaters should heed warnings about specific navigational hazards. areas and avoid navigating in those areas.
Protect against cold-water shock
A fall into water under 60 degrees is dangerous, and many of Washington's lakes and river remain below that 60 degrees temperature year-round, even during hot weather. The biggest risk is not hypothermia, it's cold-water shock, which occurs in the first stage of immersion.