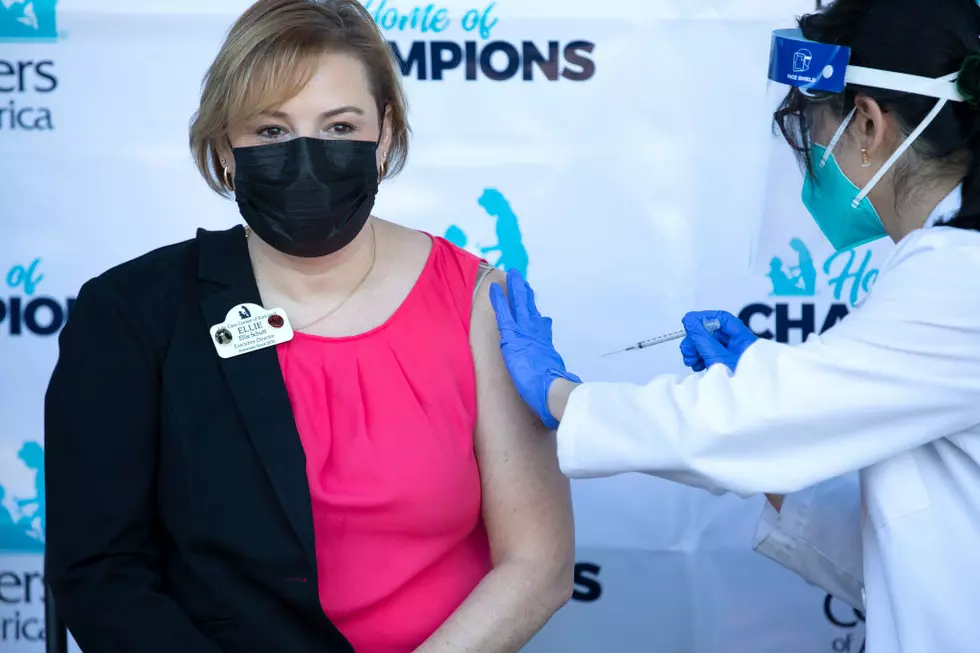 More COVID Vaccine Arriving In Yakima County
Getty Images
Yakima Health District officials say they're working to set up mass vaccination sites preparing to move into Phase B of the state's vaccination plan. Phase B includes vaccinations for those 70 and older and those that are 50 and older that live in a multi-generational households. Health officials say the county continues to receive new doses of COVID-19 vaccines. This week the county received 9,600 doses and administered more than 4,600. A press release says
Across Yakima County, all three hospitals, and all three federally qualified health centers have received the COVID-19 vaccine. In addition, several local pharmacies have received vaccine to administer to staff and residents of long-term care facilities. According to Washington State Department of Health, at least 150,000 Phase A providers have not yet received the COVID-19 vaccine.  Providers who have not been vaccinated are strongly encouraged to schedule an appointment and get vaccinated right away before the next phase of distribution. Nathan Johnson a local emergency response coordinator says  "as we move beyond Phase A individuals, we will need to work with many partners to ensure we can quickly and efficiently vaccinate everyone who would like to receive the COVID-19 Vaccine. We will continue to work with our current vaccination partners, but will also be setting up mobile vaccination sites, and potentially utilize our existing testing sites to offer both testing and COVID-19 vaccine in these high-volume areas."
Health officials in Yakima say while there's no specific date when mass vaccinations will happen it's expected in mid or late February.