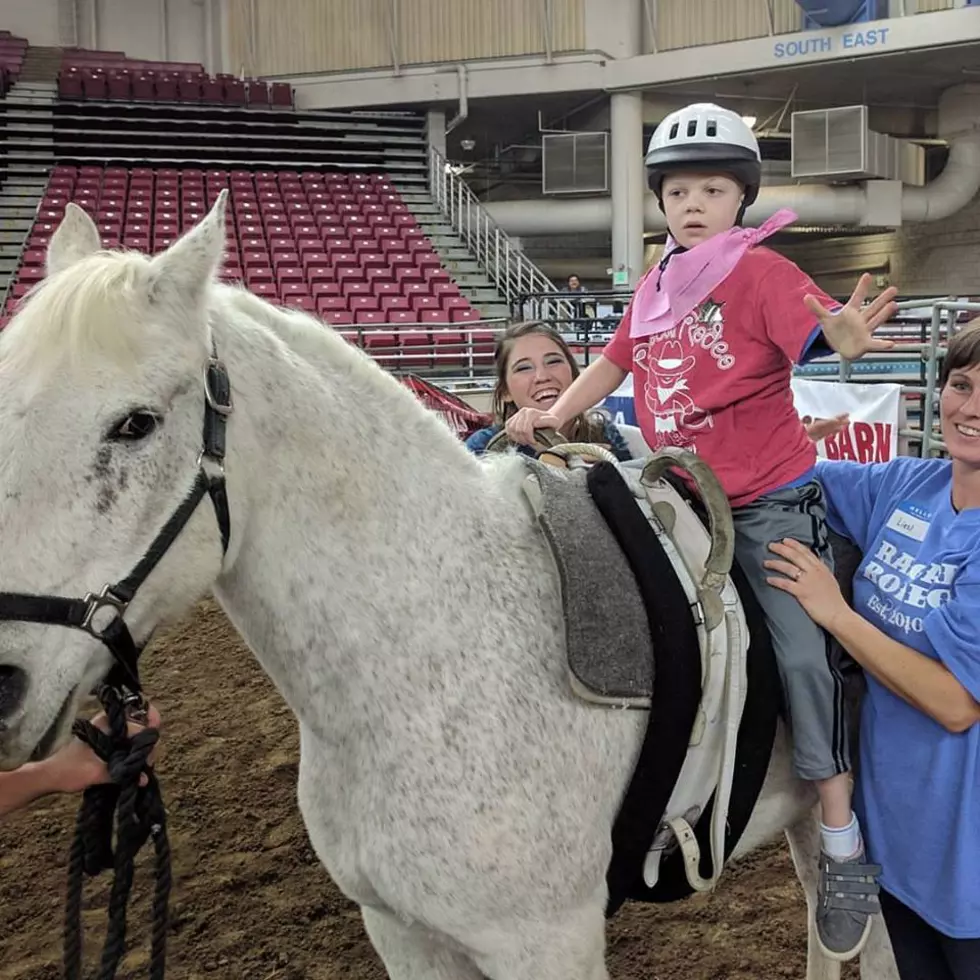 Rascal Rodeo for Kids with Special Needs Returns to Yakima Jan. 11
John Riggs, Townsquare Media
When the CRC Finals Rodeo is in town, it is often accompanied by the Rascal Rodeo. It's a great service for kids with special needs, giving them a chance to be in a controlled environment and learn how to use a lasso, milk a (fake) cow, see horses up close -- and even ride them. Best of all, it's free.
This is an event my kids and I have gone to for the past few years. It's a wonderful service and organization and can't thank them enough to give my children opportunities like this.
You're greeted upon arrival, your children get a free shirt and even neckerchief and hat if they wish. Then, from there, they're basically free to roam around the dirt-filled area and enjoy the different exhibits from horse riding (probably the most popular) as your child is well supervised and placed in headgear. Other events including riding a rocking barrel that resembles a bull, how to lasso, milk these fake udders and more. All in fresh dirt which is always fun.
It's a great time and a great cause. My kids and I wouldn't miss it.