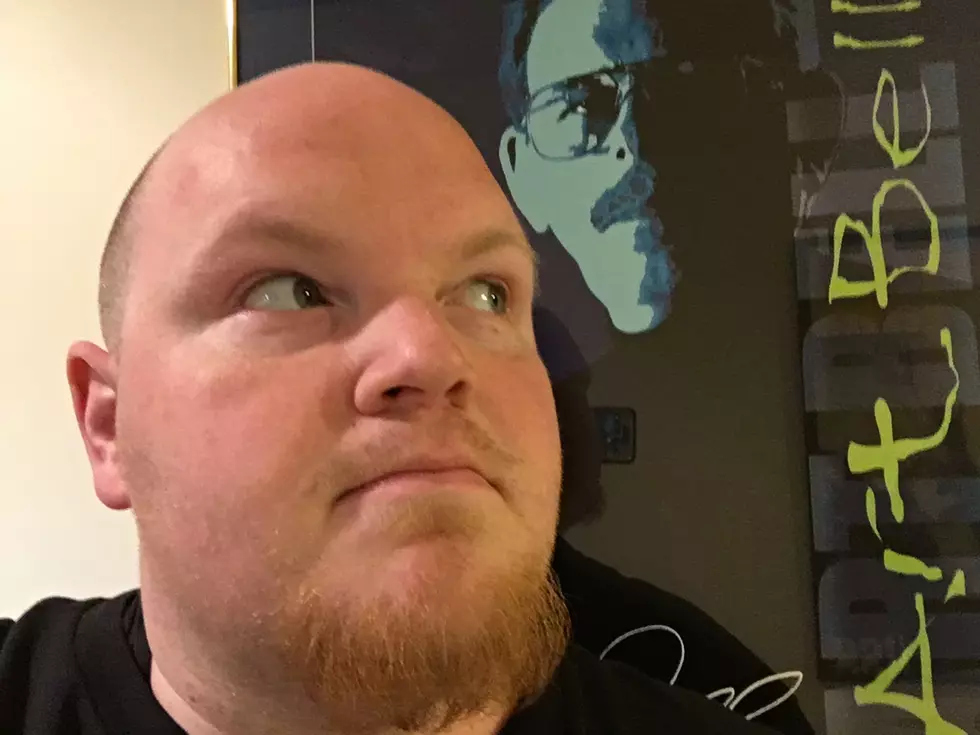 Remembering Art Bell: More Than a Voice on the Radio
Art Bell Painting hanging inside TSM-Yakima WA
For anyone who loves radio and manned the graveyard shift, Art Bell was more than just a voice on the radio, he was a great "stay awake" aid and more importantly, a friend. A friend who I personally mourned Friday night when news came of his passing. Leave it to Art to take the plunge into the great unknown on Friday the 13th, of all days.
When I first started working at KATS-FM in September of 1999, my radio broadcasting teacher Randy Beckstead always warned about working at a station with the format that you love. Well, I grew up as a rock music child, so I was a little worried. The thought behind it was, "Don't work for a station you love. That way you don't get burned out on the music you love." I was so happy that just down the hall on our sister station 1280 KIT-AM there was a little GIANT show that talked about my other love in life ... the paranormal.
Art Bell and "Coast to Coast AM" spanned the universe when it came to the weird and unusual. I was aware of Aliens, UFOs, bigfoot sightings, etc. But Art introduced me and many others to a whole new world of the unusual. EVP (electronic voice phenomenon), remote viewing and our very own local legend ... Mel's Hole!
When Art retired back in the early 2000s due to back issues, I was lucky enough to purchase a CD-ROM filled with treasures from his website. Sounds of hell and bigfoot, plenty of cat pictures and many, many images of Art. I was very happy when he came back to the show, even if it was for only a brief period. Now with his passing, it means even more to me.
Art was more than a talk show host ... he was a nighttime champion. A force for truth and mystery and, to many who had to man the third shift, a friend. Thank you, Art! Rest in peace, find all the answers you were always searching for and become one with the Shadow People.