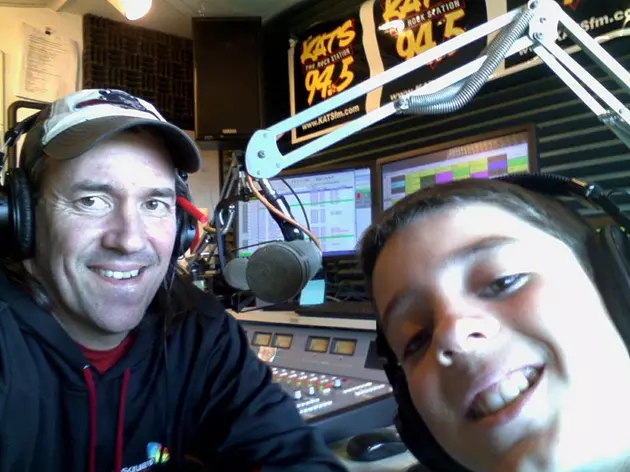 Todd's Take: An Open Letter on My 32nd Radio Broadcasting Anniversary
TSM/Todd Lyons
Dear Listener,
It was 32 years ago today, June 2nd, 1989, that I worked an overnight shift (Midnight to 6:00 a.m.) on the radio by myself for the very first time. It was at a local Country music station here in Yakima -- 104.1 KXDD-FM.

Just six hours later, I was sitting on the football field at West Valley High School preparing to receive my diploma during commencement exercises at my graduation ceremony! I don't remember much of the graduation as I was completely exhausted and had enough adrenaline still coursing through my veins to power a small army!
Fast forwarding to the present day, I cannot express how extremely proud I am to say that, 32 years later, I have been able to forge a carerr out of telling fart and wiener jokes in between Ozzy Osbourne record as I, eventually, migrated over to 94.5 KATS in September of 1997.

Working at KATS, and getting to know you better, has afforded me the great privilege to stay and live in the Yakima Valley that I grew-up in and still love with all of my heart to this very day. By virtue of that, I have been able to stay close to both of my parents and my siblings -- all while getting to "work" on the radio station that I absolutely idolized as a younger man.
It wouldn't be possible without YOU! So THANK-YOU for listening to me over these many years. I hope that there are many more to come.
Felling blessed and full of gratitude,
Todd E. Lyons, Esquire
Todd E. Lyons, Esquire radio anniversary
"
"