Expect Washington & Oregon To Be 'Trolled' Starting in August!
YouTube/Maeve's Adventures
The term "Trolling" might take on quite the literal definition in the upcoming months in the Pacific Northwest thanks to a creative mind, talented hands, and a huge amount of support from the communities of Portland, Issaquah, Ballard, Vashon, Bainbridge Island, and western Seattle!
"Northwest Trolls: Way of the Bird King" is a public exhibition that will be spanning all over the PNW and will feature work by Danish environmental artist, storyteller, and all around great guy, Thomas Dambo.
Starting in August, you'll see six giant Nordic trolls, that are all handmade and are beyond belief! The sculptures will be built out of recycled materials, and will join the ranks of other troll sculptures in over a 100 locations around the world.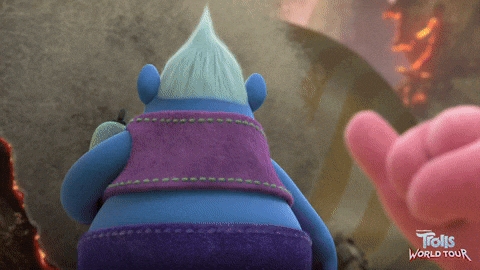 Giphy.com
A troll sculpture is huge, and with several of them, it makes for a giant project! Luckily many companies have come together to help out with the undertaking! Seattle-based Scan Design Foundation as well as the Paul G. Allen Family Foundation are spearheading the project. They're not alone, with several other companies and volunteers from the local communities, they'll all help create the works of art, that will educate as well as entertain!
Where Will These Troll Sculptures Be Located?
We will not know the location of the giant troll sculptures until they are complete! According to the website NWTrolls.org, there will be an APP for people that will help them trek the PNW to find each and every one! This is something that you won't want to hesitate to check out, since each Troll will only remain for 3 years (unlike the Fremont Troll in Seattle).
8 Really Fun Day Road Trips To Take in Washington State
Ready for a day of fun and adventure? Here's a list of eight amazing road trips you can take in Washington state no matter the time or budget.
8 of Washington State's Oldest Roads Are Worth Exploring
Take a walk through history and check out eight of Washington State's oldest roads

Got a news tip? Email us here.
MORE TO READ: