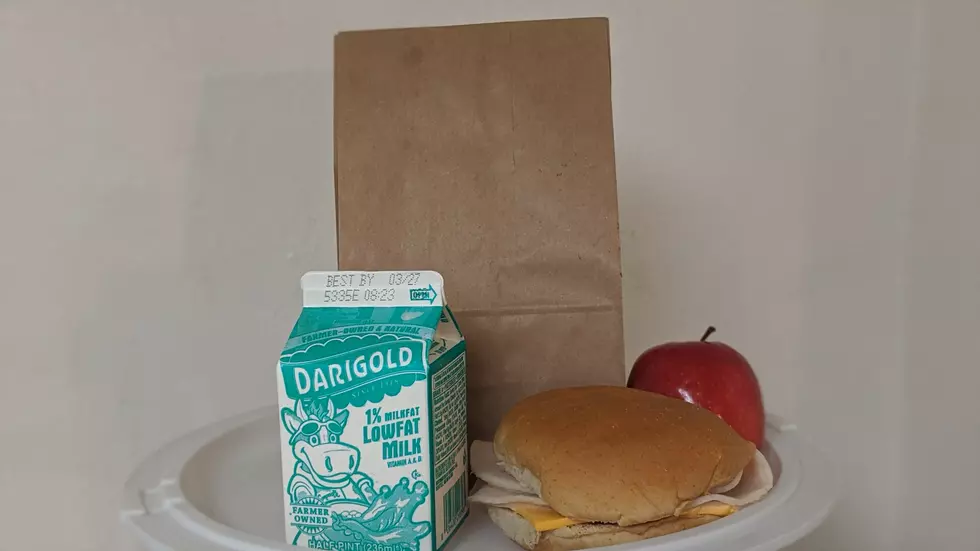 Yakima Schools Moving to Bulk Lunch for Week on Friday
John Riggs, Townsquare Media
Since schools have been out, the Yakima School District has gone above and beyond to make sure all children are getting breakfast and lunch. With recent measures, that's going to continue, but you'll instead get a week's worth instead of a daily ration.
Grab and Go food will be available Tuesday, 3/24, Wednesday, 3/25, and Thursday, 3/26 in the parking lots at the following YSD schools between the hours of 10:30 am and 12:30 pm for youth ages 1-18 in need, and active students age 19-21 with special education services who are in need. Each sack of food will contain one lunch and one breakfast per day. Your child must be present to receive food.

On Friday, 3/27, bulk food distribution will be available for pick up at the locations listed below. This bulk distribution will contain five lunches and five breakfasts. The hours for the pick up are 10:30 am until 12:30 pm. If not driving, plan to bring boxes, wagons, backpacks and other means to carry this amount of food if necessary. Food distribution sites will be closed Monday, 3/30 through Thursday, April 2. They will open back up on Friday, April 3 for another bulk distribution containing eight lunches and eight breakfasts to get families through Tuesday, April 14. Then, the next distribution will be on Wednesday, April 15 (details will be posted by April 14).
So come Friday (March 27), bring in your children as planned, but make sure you have something to carry everything as you'll be getting a lot to last your kids through the week -- for both breakfast and lunch. Then do it all over again the following Friday (April 3) for another round for a week. We'll see how things are going from there.
I applaud all of the local schools for stepping up at this time for helping our kids. All children are welcome, regardless of which school they attend -- even if they're home-schooled. Children ages 1-18 (and up to 21 for special needs) can take advantage of this.