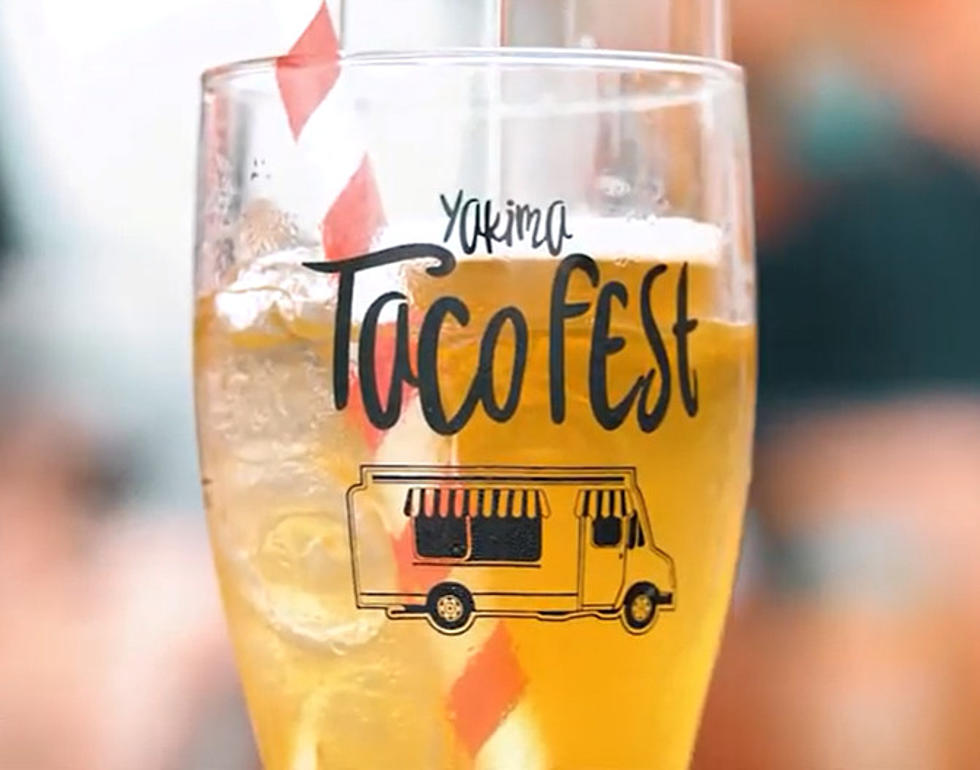 Yakima Taco Fest 2021-Everything You Need to Know Before You Go
CWHCC Yakima Taco Fest via YouTube
When I heard that the Yakima Taco Fest was back on for 2021, my heart jumped for joy and my stomach did taco flips!
WHAT PEOPLE WANT TO KNOW ABOUT YAKIMA TACO FEST 2021
Lots of folks have questions about how the event is going to work during the time of COVID, so keep reading to find the answers to frequently asked questions about Yakima Taco Fest 2021!
When is Yakima Taco Fest 2021 and is this a fundraiser event?
Sunday, September 12, 2021 and proceeds from Yakima Taco Fest will benefit the Central Washington Hispanic Chamber of Commerce. This nonprofit aims to support small Hispanic businesses in the Central Washington area.

Where is it?
Sarg Hubbard Park, 111 S 18th St, Yakima, WA 98901
What are the hours of the event?
General Admission: 1 p.m. to 6 p.m.
VIP: 11 a.m. to 6 p.m.
VIP FUEGO: 10 a.m. to 6 p.m.
How much are General Admission tickets and when do online sales end?
$15 per person (plus online ticket fee of $2.73). Online sales end September 12th.
What are the VIP levels and how much are each one?
VIP: $50 per person (plus online ticket fee of $4.96). Online sales end September 12th.
VIP: The Fuego Experience for ONE: $92 (plus online ticket fee of $7.64). Online sales end September 6th.
VIP: The Fuego Experience for TWO: $140 (plus online ticket fee of $10.71). Online sales end September 6th.
What is the difference between regular VIP and The Fuego Experience levels?
VIP includes Admission includes a 2-hour early admission to the event plus a souvenir cup, 4 tacos, 2 drinks, 1 picnic blanket (6' long x 4' wide).
The Fuego Experience includes everything in the VIP a 3-hour early admission to the event plus 1 event tote bag, 1 event t-shirt, and 1 Yakima Taco Fest loteria game.

How many people are expected to attend this year?
Somewhere close to 4,000 people are expected to be in attendance.
What COVID safety guidelines will be in place? Do I have to be vaccinated to attend?
Whether you are vaccinated or not, please come prepared with your own face mask just in case. Yakima Taco Fest event organizers have expanded space at Sarg Hubbard Park to ensure that social distance safety for patrons can be implemented. Vaccinations are not required but are strongly encouraged.
Is this event family-friendly?
This is a 21+ only event. No one under age 21 years old will be admitted to the event.
Who are the Taco Truck vendors this year?
5 Salsas
Fiesta Foods

Jesse's Smokken Hot Meatz
Nano's Tacos
Tacos Borrachos
Tacos El Moño
Stay tuned for information about this food truck vendor.

Tacos El Porvenir
Tacos El Rey
The Fat Pastor
What I Crave Food Truck
Wiseguys Tacos
---
Which breweries, wineries, and distilleries are participating this year?
AntoLin Cellars
Bale Breaker
Cowiche Creek Brewing Company
Gilbert Cellars
Hop Capital Brewing
Naches Heights Vineyard
Single Hill Brewing
Swede Hill Distilling
Tieton Ciderworks
Varietal Beer Company

Is it too late for a food truck or beverage vendor to sign up?
Beverage vendor sign up is closed. They are still accepting food vendors here.
Can you bring your own food and beverages inside the event, such as water, unsealed water bottles, or small snacks?
Nice try, pal. The answer is nope!
Can you bring your own blanket or lawn chair to the event?
Yes, feel free to bring your own blanket and lawn chair.
Besides the food trucks and beverage vendors, what are the planned activities for this year?
There will be games of Cornhole and loteria, plus live music, photo booth stations, a taco t-shirt competition, People Choice for taco and craft beverage vendor, and a Celebrity Taco Judge Competition!
Where is the parking this year and is it free to park?
Parking will be clearly designated in front of Sarg Hubbard Park and the price of parking is included in your admission ticket.
Is this event wheelchair accessible and is there a drop-off location or a parking section for those with Disabled car tags?
Yakima Taco Fest is wheelchair accessible. Stay tuned to find out if there will be disabled parking tag options will be available at the event. You can also contact the CWHCC office and speak to someone who can answer this directly at (509) 731-4804.
---
How can I win a pair of General Admission tickets to Yakima Taco Fest 2021 on this station?
Stay tuned for updates! We will begin giving away tickets very soon!
The Best TASTY Hometown Diners in the Yakima Valley
Try them out and see which one will become your favorite.
Spring Fair Food Fest 2021
Spring Fair Food Fest 2021
Spring Fair Food Fest 2021 Vendors:
BBQ Turkey Legs
Candy Castle
Daniel's Taco Cart
Elephant Ears
Fire Roasted Corn
Funnel Cakes
Gabby's Churros
Hawaiian Teriyaki
Pioneer Popcorn
Southern Oregon
See Yakima's Changes in 14 Years with These 22 Photos
Let's do the time warp, again! Yakima has changed so much in the past 14 years as you can see in the photos below.