A Gateway To A Hobby, CHECK OUT FREE COMIC BOOK DAY!
tsm/Timmy
Probably my favorite holiday is coming up this Saturday (May 6th). Let's face it, every other holiday costs money. Christmas you're buying gifts for family. Thanksgiving, you're buying food to feed people you probably don't want to hang out with. Halloween, you need to buy candy for the neighborhood, as well as money on a costume. Easter you're draining your bank account on eggs to color. Independence Day, you're literally watching you money go up in smoke (or ash if you buy the snake firework). Free Comic Book Day is just that... FREE COMIC BOOKS!
Why Is There A Free Comic Book Day?
So what is the point of Free Comic Book Day? Well, it's a way to help expose people to the joys of comics. An introduction to reading and art in a way that they might not have experienced. They aren't just for kids anymore. Whatever your interest, there is a book for it. Western, War, Science Fiction, Horror, Romance, Historical, Religious, men bitten by radioactive spiders, yup, there's a book for that too (several in fact). There are more than 2,300 book outlet stores that participate in this free & fun day! That's just in the U.S.! Other countries have started celebrating with free books too! Last I checked, Free Comic Book Day is celebrated in Australia, Europe & Asia. So yeah, Free Comic Book Day is a world wide event!
The History of Free Comic Book Day
According to NationalToday.com, The first Free Comic Book Day was in 2002 to help share in the excitement of the Tobey Maguire / Sam Raimi Spider-Man movie. This idea was sparked by a California comic shop owner realizing the uptick in sales around the releases of movies. Now days with a new comic movie coming out roughly every other month, it's kind of hard to think back to when we'd get maybe ONE every couple years if us nerds were lucky! Twenty one years later, we are able to celebrate with over 40 titles released for free from not only from the "BIG TWO" (Marvel and DC), but smaller publishers like Valiant, Dynamite, Dark Horse, Archie, Tokyopop, Titan Comics, Boom! Studios, Image, IDW, Aftershock just to name a few.
Where Can I Go To Celebrate Free Comic Book Day?
We are lucky enough to have a couple places to get our comic fix on in the valley. Ron's Coin & Collectables (6 N. 3rd St.) is the main spot in Yakima, but fear not, if you're in the Ellensburg area, make sure to check out Central City Comics (113 E 4th Ave), and if you find yourself in the area of the Tri-Cities this weekend, check out Adventures Underground in Richland & Infinite Frontiers Collectibles in Kennewick! All great and amazing shops! Check out our photo gallery from Free Comic Book Day's in years past below!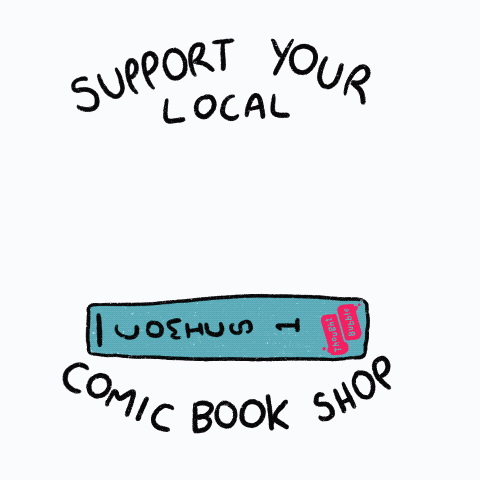 Giphy.com
Free Comic Book Day 2021
Check out Timmy's adventures around the Yakima Valley on his search for Free Comics on the the nerdiest of nerd holidays, Free Comic Book Day!
The Best Comic Book Shops In Washington
Here Is The First Comic Book Appearance For These MCU Heroes
The Worst Movie Adaptations of Great Comic Books
These comic-book movies aren't just bad. They all took classic comic book stories and turned them into junk.
Got a news tip? Email us here.
MORE TO READ: