'The Man in Pink'? Johnny Cash singing Barbie Girl!
Hulton Archive, Getty Images / Mattel / Canva
Earlier this month, I stumbled upon an amazing and creative use of artificial intelligence (AI). It was a musical mash-up of the late great Elvis Pressly covering Sir Mix-a-Lot's "Baby Got Back"! I was blown away by how awesome it sounded and how funny it was. I thought it might be hard to top that, but it has been done (at least to me).
Now, don't get me wrong, I have mixed feelings when it comes to AI and robots in today's world. If they were doing manual labor, leaving humanity the freedom to pursue our dreams and hobbies, fantastic, but that isn't quite the case (as from what we've seen by the recent entertainment strikes). Giphy.com
The YouTube page, There I Ruined It, has released another excellent video, and in my opinion, did not ruin anything, but instead gave us a brilliant mash-up of female-voiced top pop songs, done by the one and only Johnny Cash!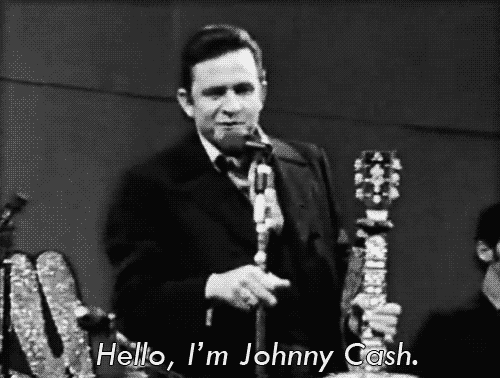 Giphy.com
Kicking off the musical montage is the band Aqua's 1997 hit Barbie Girl, which hits just the right note considering the new film opening in theaters this weekend! Following Aqua's song are other hits from Spice Girls, Miley Cyrus, and wrapping it up, poking a little fun at our future robotic overlords, AI. Check out the video below!
If You have never heard the original versions of these songs or the song that is the groundwork for this mash-up, we got you covered below!
CHECK OUT: Elvis Covers Baby Got Back!

35 Best Rock + Metal Cover Songs of 2022
Fiercely faithful or creatively original, these covers caught our ears.
The Best Cover Songs From 40 Rock Bands
Got a news tip? Email us here.
TRENDING NOW: