Timmy's 40th Birthday Tribute Song!
tsm/Timmy!
The best Birthday present I ever received was on my 21st Birthday. That was a rough year for me. My girlfriend had just dumped me 4 days before my birthday, and I had to work (at the radio station, back in the Timmy's Basement days). My friend Cyrstal heard me on the radio and decided to surprise me out of the blue. Went and bought a cake and brought it to me at the station. A really down night was perked right up because of a friend and a cake. The same cake pictured above, and yes my copy of Drew Carey's Dirty Jokes & Beer that I had just bought off Amazon (as a gift to myself).
Well, with me celebrating my 40th Birthday this past Sunday, my Uncle Bryan Hubert, has upped the ante. I still love the cake and the memory, but my Uncle decided to write and record a special Birthday tribute just for me! It's a parody (since he knows of my love of "Weird Al" Yankovic) of the great Billy Joel (one of the very few artists who have ever had issues with Al parodying) and his song "Just The Way You Are".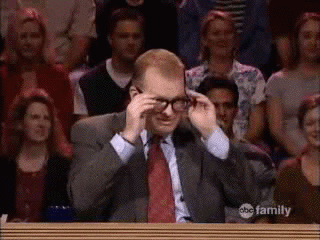 The song was so beautiful, I put pictures from my life that he mentions through out and made a video. Including pictures of my father (my Uncle's brother), me growing up, doing stand-up comedy as well as improv comedy with Manic Thunder and of course, my work on 94.5 KATS. Take a listen below and enjoy the slide show of my life!

That is the most beautiful tribute to me and my birthday that I have ever experienced. If you'd like to check out the most EXTREME Birthday song to me, Timmy... check that out here. But thank you Uncle Bryan! That was beautiful!
MORE: Some of the Memes & Tweets That Have Made Us Laugh (and Maybe Think)