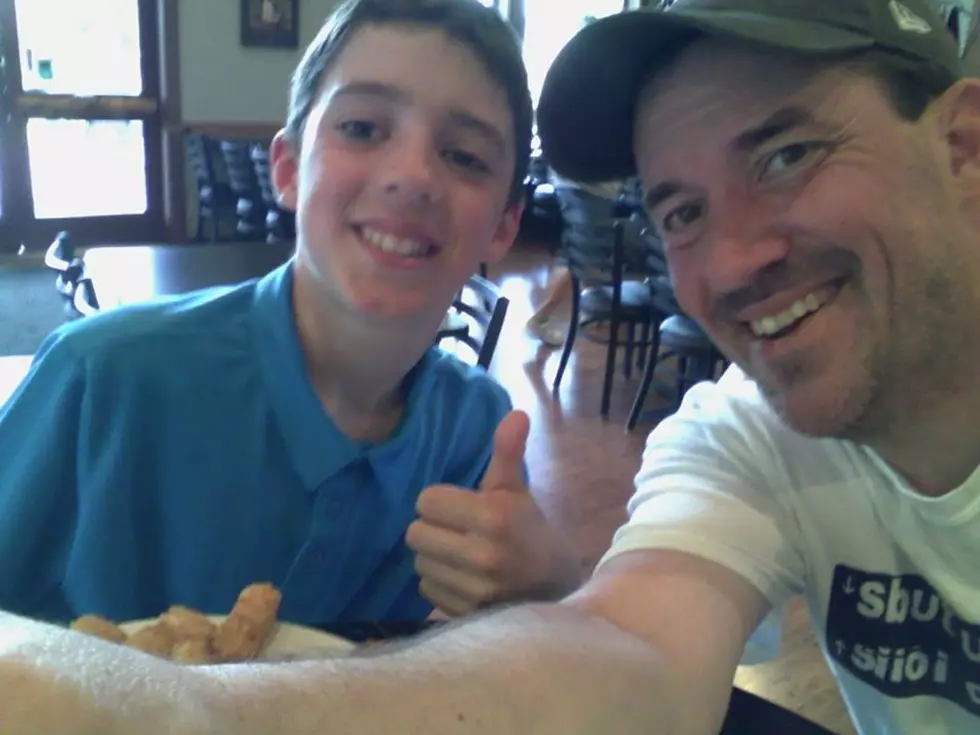 Todd's Take: 'It Goes By Fast' — No Truer Words On The 13th Anniversary of My Son Drew's Birth
TSM/Todd Lyons
When one is a first-time expectant father, a lot of (often unsolicited) advice is given.
Of all things I heard leading up to this day 13 years ago, one has come to pass more than any other: "It goes by fast."

And how...
Many of you dyed-in-the-wool KATS listeners have probably heard my son Drew grow up right before your ears. Since he was a little shaver, he'll often come in to the radio station with me on a Saturday morning and come talk on the air, take some requests, tell fart and wiener jokes in between Ozzy Osbourne records with his old man, etc. Today, he is officially a teenager! Whew!
With that, happy 13th birthday to my little buddy, Drew E. Lyons! (Oh, and happy birthing day to my lovely bride Carrie!)