What are you driving? Washington's Top New & Used Vehicle!
Canva
The weather is getting nicer; before you know it, you'll hit the open road! Maybe it'll be on a vacation or a trip to see family! Perhaps a long-distance errand to do some shopping in Oregon and avoid sales tax, or maybe you won $30k, and you can afford to waste gas with a Sunday drive with the family! Does anyone remember how people used to take Sunday drives with the family… for no reason at all! Yeah, that was a thing!
No matter why you hit the open road, you'll need a set of wheels to get there. So what are you driving? Like many people in their early 40s, I've had several cars from all the major manufacturers in my life. In my teens and early twenties, it seemed like Oldsmobile was my ride of choice. My first car was a 1981 Oldsmobile, Delta Royal! A huge tuna boat of a car. Fill it up with gas, back it out of the driveway, and have to fill it up again! I loved that car. Nowadays, it seems that Toyota is the brand that my family seems to lean towards. What about the rest of Washington?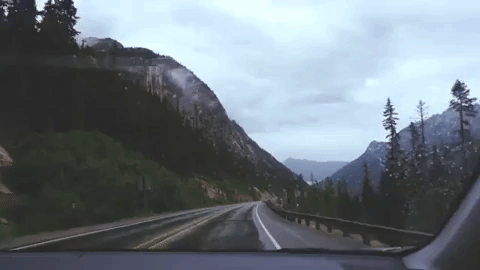 Giphy.com
What is the Top New Ride for Washington Drivers?
It looks like I might just be in line with the rest of the state when it comes to the choice of cars (at least the brand). According to GoBankingRates.com (with help from iSeeCars.com), more people choose the Toyota Tacoma when purchasing a new vehicle. It isn't a huge percentage, but higher than the others regarding new vehicle sales.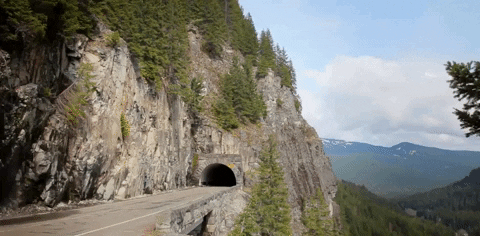 Giphy.com
What is the Top Used Ride for Washington Drivers?
When it comes to the used market, one vehicle ruled them all. That's the Ford F-150. Not only was it the top used car in Washington state, but it looks like it's the top used rig in 38 states! Runner up in the used car category country wide was the Chevrolet Silverado 1500.

What are you driving? Tap the app and let us know!
Got a news tip? Email us here.
TRENDING NOW:
5 Roads in Washington State That the Speed Limit Should Be 80 MPH
Here are five roads in Washington State that should be 80 MPH.
8 of Washington State's Oldest Roads Are Worth Exploring
Take a walk through history and check out eight of Washington State's oldest roads