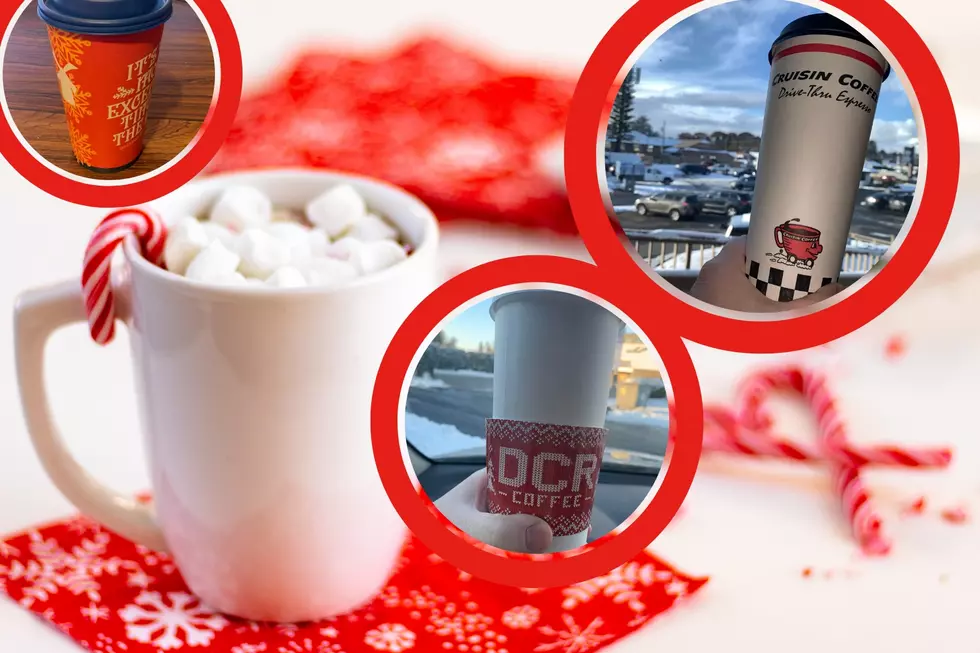 The Top 5 Hot Chocolate Spots in Yakima to Warm Your Soul
TSM/Timmy! - Canva
It is my favorite time of year. Although, I'm pretty sure my reasoning for this feeling differs from others. People who love December usually point the finger at Christmas, snow, or all the festivities this time of year brings. However, for me, it's that pumpkin flavor everything is gone, and we are now into chocolate & peppermint season. Before anyone attacks me waving their pumpkin pom-poms, just let me say how you had your two months (taking into account Halloween AND Thanksgiving). Settle down and put your weird taste buds away for another year. This is peppermint & chocolate's time to shine.
In celebration of this flavor, I went around Yakima and hit up many coffee & drink stands. I'm not a coffee drinker, but my wife is, so she would get her weird foo-foo drink that I cannot even begin to remember or spell, and I would get a hot chocolate as well as a peppermint hot chocolate. I feel confident in my rankings of the best of the best when it comes to this drink. So, with all things, taste is subjective. I must say, being a heavy-set fellow, I feel sure in my ability to judge.
The Top 5 Hot Chocolate Spots in Yakima to Warm Your Soul
5: Manhattan Station: 3311 W Nob Hill Blvd & 2412 S 1st St.
4: Rush Coffee: 4801 W Nob Hill Blvd.
3: Dutch Bros Coffee: 305 N 1st St, 6520 W Nob Hill Blvd. & 2105 S 1st St.
2: Cruisin Coffee: 3202 W Nob Hill Blvd & 111 E Washington Ave
1: Java Heaven: 212 W Walnut St.
Do You Agree With Our List?
Those are my picks for the top 5 spots for Peppermint Hot Chocolate. Who else should be on the list? Tap The App and let us know!

What Are the Signature Drinks From Every State?
LOOK: Best Beers From Every State
To find the best beer in each state and Washington D.C., Stacker
analyzed January 2020 data from BeerAdvocate
, a website that gathers user scores for beer in real-time. BeerAdvocate makes its determinations by compiling consumer ratings for all 50 states and Washington D.C. and applying a weighted rank to each. The weighted rank pulls the beer toward the list's average based on the number of ratings it has and aims to allow lesser-known beers to increase in rank. Only beers with at least 10 rankings to be considered; we took it a step further to only include beers with at least 100 user rankings in our gallery. Keep reading to find out what the best beer is in each of the 50 states and Washington D.C.