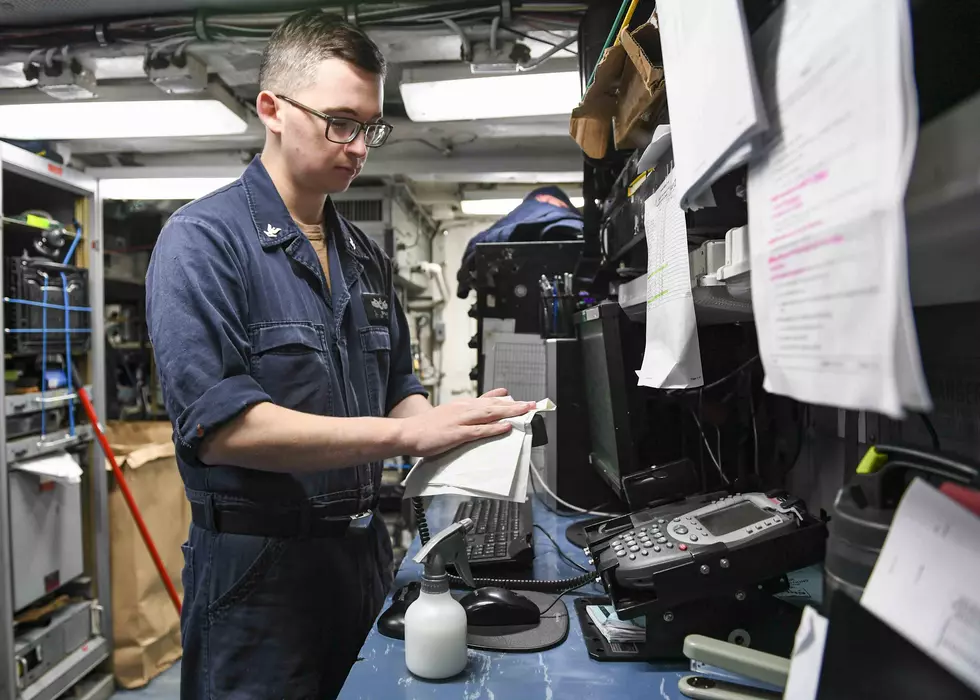 Yakima Native Gregory Schuler Serving on USS Normandy
Courtesy: Navy Office of Community Outreach/Media Outreach Department
We received a message from the U.S. Navy Office of Community Outreach (NAVCO) to shine a spotlight on a Yakima Native currently serving on the USS Normandy guided-missile cruiser.
Pictured above is Electronics Technician 3rd Class Gregory Schuler, from Yakima, as he cleans and sanitizes a telephone receiver using a calcium hypochlorite solution aboard the Ticonderoga-class guided-missile cruiser USS Normandy (CG 60) on April 14th.

Enter your number to get our free mobile app
The Normandy (pictured below) is currently conducting operations in the Atlantic Ocean in support of maritime security operations as part of the Harry S. Truman Carrier Strike Group.
Anchors Aweigh, Gregory! You make the Yakima Valley proud!

READ MORE: See 50 remote jobs that can pay well