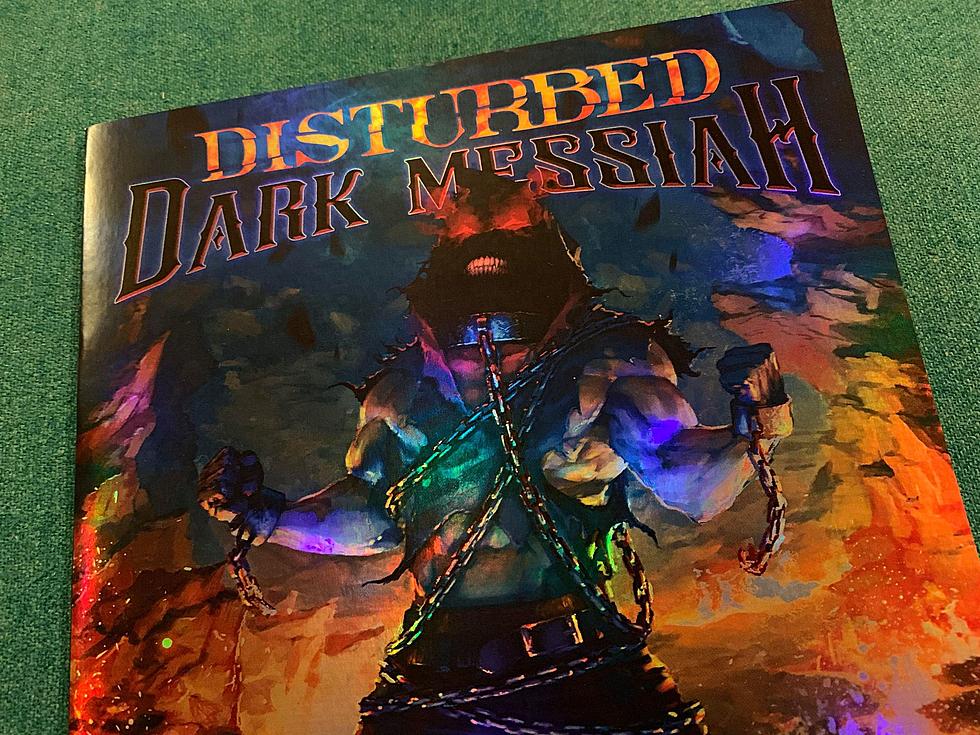 The Disturbed Comic Book!
tsm/Timmy!
Anyone who knows me, knows I love comic books and rock music. So when my two loves come together, I take notice. I've been tempted in the past to pick up some of the comics featuring KISS, but they never really "spoke to me". Although, when news of the "Disturbed: Dark Messiah" book popped on my radar back in April, I wanted to check this out!
I bought it! Not the most money I spent on a "single" issue of a comic (counting tax & shipping around $20), but in my mind, it was supporting an industry I love, and a band that kicks ass. Not to mention, the book is beautiful and very well made! I will say, I was bummed that it took so long to get, with the Official website stating how it would ship in July, and I just only received my book in late august. With the pandemic and worker shortage, that can be expected!
The Book!
It's simply beautiful and I love it. It's published by Incendium and Heavy Metal Entertainment (OPUS). The cover art is by Ryan Christensen with interior by Angel Hernandez. Story is by Llexi Leon as well as Tim Seeley. It was neat after looking at the people who worked on this book, I realize that I have other works from them individually. In fact, Tim Seeley's run on Batman Eternal, I have the entire collection! Enough about me nerding out, back to the book.
This book, at least the first printing (which this is one of) is "prestige-format" with a cardstock foil treatment cover, glossy pages, and what every collector loves... individual numbering. The first printing of this book was limited to 3000, which did sell out. Mine is lucky number 1006!
The Story!
This story marks the first time that "The Guy" makes is debut in comic form. The Guy, as he's always been referred to, was given a body for the Disturbed music video Land Of Confusion, animated by comic creator/artist Todd McFarlane (Spawn), and now looks to get more of a back story, even though it seems, from what I've read, he might be more of a supporting character in this book. So I don't go spoiling anything, I'll just give you the basic synopsis from Disturbed's own website!
Disturbed: Dark Messiah takes place in the not so distant future, as firefighter Griffin DeSanto finds himself a man out of time, stumbling into a harsh world of poverty, automation, and subjugation. Technology rules and a tech empire built on suffering keeps the population in check through surveillance and mechanized policing. Though lost, Griffin is never alone. He was brought here for a reason, and The Vengeful One is his guide.

So will "The Guy" gain a new, official name of "The Vengeful One"? With 5 issues in this series... we'll have to wait to find out! If you missed getting this bad boy, don't fear, a 2nd printing with a different cover is still available. As far as me buying issue #2... I'm on the fence. First printings for it are up for sale right now. The story and art are very good (in my opinion), but I will say, the almost $20 (tax/shipping) price tag per issue (with 3 more to follow) is starting to get extra pricey. If I decide to not keep collecting the individual issues, I will definitely be keep an eye open for a "Trade" (graphic novel that collects all 5 issues in one book) to be released. On that note, I am VERY tempted to get "The Guy" action figure! #NerdWood.


Giphy.com