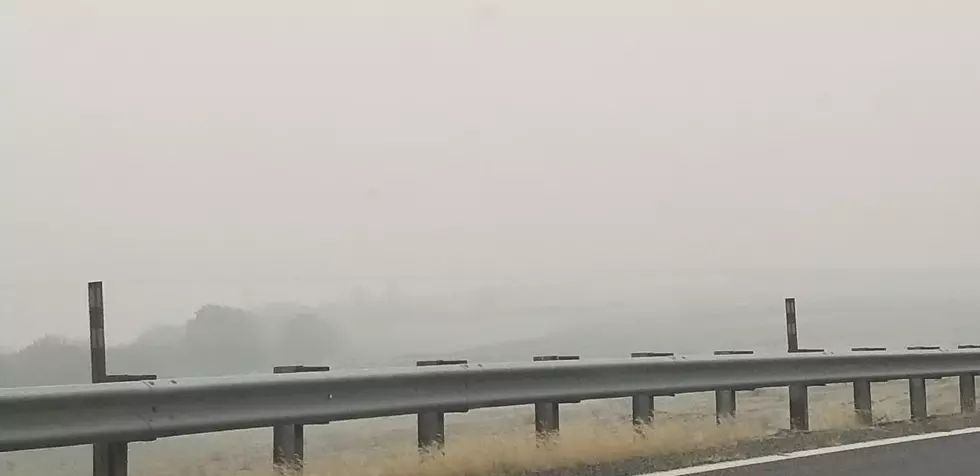 Timmy's "Smoke" Playlist!
Townsquare Media / Aimee Yoerger
Okay, let me first say, that I am not making fun of the situation that the west coast of the United States is going through. I've had friends who have lost their homes, and family who have been forced to evacuate. This sucks horribly, and I am so grateful to all the fire fighters and first responders who are doing their best and kicking ass fighting the fires, saving homes and more importantly, lives. I also believe in the old adage of "laughter is the best medicine" and right next to humor... is music!
I got the idea for this playlist as I was driving on the free way and drove past Lake Aspen. I looked to my right, and sure enough I started giggling to myself as Deep Purple's Classic popped into my head. I then started singing out loud to myself, for some reason impersonating Cheech & Chong. Which remembering what a majority of their jokes were based on, made me laugh even more. Like I said, humor and music! So here's my list of songs dealing with "Smoke" in the title. I did not include "Fire" for a couple reasons, first that does hit too close to home for many & two, this list would never end if I included that word. Here's my playlist, in no particular order!
1. Deep Purple - Smoke on the Water! 
3. Motley Crue - Smoke The Sky
4. Sublime - Smoke Two Joints
5. Bad Company - No Smoke Without Fire
6. Black Veil Brides - Smoke & Mirrors
7. Motley Crue - Smokin' In The Boys Room
8. Everlast - Smokin & Drinkin
9. Willie Nelson - Roll Me Up & Smoke Me When I Die
10 - Cheech & Chong - Up In Smoke