5 Top Places For Cellphone Repair in Yakima
Canva
So since the Seahawks are out, I really don't have a favorite in the big game happening on Sunday. If Philadelphia wins... yay! If Kansas City wins... yay! It doesn't matter to me. But the one thing that will win no matter the game's outcome, is cellphone repair shops! You heard that right, the couple days after the Superbowl, cellphone repair shops are busier than ever!
A survey shows that smartphone repairs jump by 200% the day after the Super Bowl. I'm sure that's because of rage throwing! Lord knows I've done that  a time or two in my life. So, it might be a good idea to invest in a cellphone case, or a stronger case if you already have one and feel the need rage over sports.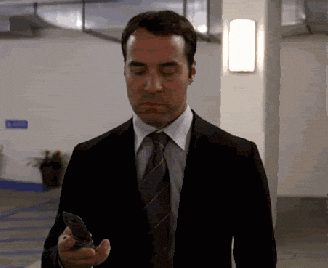 Giphy.com
If you are stronger than the case and find yourself in the need of a repair, here are the top 5 cellphone repair shops in Yakima. I can honestly say that I've only been to one of these stores. It was great, and super easy to work with. That being said, the rankings are based off of Google reviews (stars/number of reviewers).
The Best Places in Yakima For Your Cellphone Repair!
#5 - Device Repair Yakima
1108 W Lincoln Ave B in Yakima
6 Places Yakima Recommends For Haircuts
#4 - We Fix It Phone Repair (Batteries + Bulbs)
1731 S. 1st Street in Yakima
"Excellent service, one hour screen repair, good price, and a coupon!" - Michelle Pfau (Google Comment)
#3 - Mobicell Wireless
1112 E Nob Hill Blvd #103
#2 - The Mobile Repair Shop
1008 S 3rd Ave. in Yakima
5 Yakima Spots Great For A Strip Club!
#1 - EZ Fix Cell Phone Repair
16 N 2nd Street C in Yakima
Agree with our list? Who have you used? Tap the App and let us know!
MORE TO READ:
5 Ways to Make Money From Your Phone
BEEP BEEP BEEP: These are the 13 types of Wireless Emergency Alerts auto-pushed to your phone
The Wireless Emergency Alerts (WEA) system allows government officials to immediately and automatically push messages to all cell phones and mobile devices within a specific geographical area. There are a total of 13 types of messages that can currently be sent as a Wireless Emergency Alert. Nine of them are weather-related warnings, including one that is brand new as of August 2021.