Dead-Eyed Santa! Yakima Street Art or Discarded Christmas Decoration?
tsm/Timmy! - Canva
"Art is in the eye of the beholder." That's one popular quote when talking about the expressions that come from our souls. "Art is to be viewed at a distance!" That is one of my favorite quotes from my friend Tiffany who has held painting parties. The most truthful quote I have found when it comes to art has to be this one by Demetri Martin, "The Earth without art is just eh." So when I saw this piece of art on the street, I thought it was just part of the eh.

Is this a special form of street art? Some would say yes. The only issue with it being street art is the fact that most of the ground is covered by snow. Not to mention most street art is done with chalk or paint. This appears to be made out of paper, possibly plastic. Was this meant to be on the street or hung up in someone's show room or window display?
"We don't make mistakes, just happy little accidents."
– Bob Ross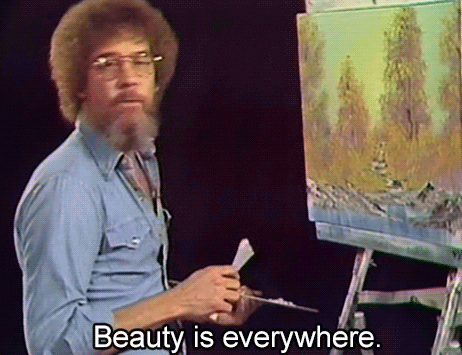 Giphy.com
If Bob Ross truly is correct, then this can't be a mistake, simply just an accident. Someone accidentally dropped a child's art project onto the ground and several cars ran over it in this parking lot just off of Yakima Avenue.
The real art with this piece, is the haunting dead eyes of this Santa decoration. It's seen some stuff. If only we could all know what it has seen, maybe we would truly appreciate everything it's gone through. The art that is life! Side note, I'm not drinking as I write this.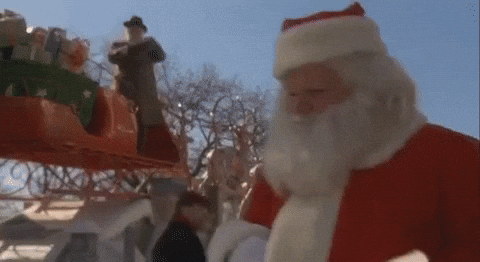 Giphy.com
LOOK: 25 over-the-top Christmas displays from across America
To help get everyone in the mood for the upcoming holiday season,
Stacker
compiled a list of some of the most over-the-top Christmas displays across America.
LOOK: Holiday gift crazes and fads of the past century
Stacker
compiled a list of toy crazes from the past 100 years.