Is Yakima Ready For Metal Mario?
YouTube/Lame Genie – Video Game Music Covers
I am one of the few who have not seen the new 'Super Mario Bros.' film. I don't have a good reason why. I want to see it, I plan to see it, I've had spare time, and I have the means to get my butt to the theater. It just hasn't happened yet. But I must say, after I heard this tune, I was more pumped up than ever to see the film!
With Mario and his brother Luigi nabbing the biggest opening for an animated movie like a 1UP Mushroom, they now hold the top spot for any video game movie. That's a Fatality to the Mortal Kombat franchise if I've ever seen one! Hearing and reading all that still excited me to see the film, but I still have not. But I think a little band has finally pumped me up enough!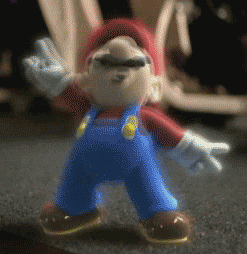 Giphy.com
A band named Lame Genie (a great play on an old video game cheating device called 'Game Genie') does quite a few covers, but they are of gamer variety! In celebration of Mario Day (March 10th… MAR10), they released a Hard Metal Cover of the infamous Mario Bros. Theme song (and full Mario soundtrack). It has just popped up on my radar, and it makes sense with the popularity of the new film. I love it, and want as many Goombas as possible could experience it!
You can check out more of Lame Genie's video game-inspired tunes on their YouTube Page! What do you think? Of the band, song, the actual movie? Tap the App and send us a message giving us your .25 cents. (The price it used to cost to play a video game in an arcade).

Awesome Classic Video Games Turning 40 in 2023
Classic awesome games instrumental in forming game culture as we know it are turning the big 4-0 this year.
Are These Valuable Video Games Hiding In Your House?
Got a news tip? Email us here.
TRENDING NOW: