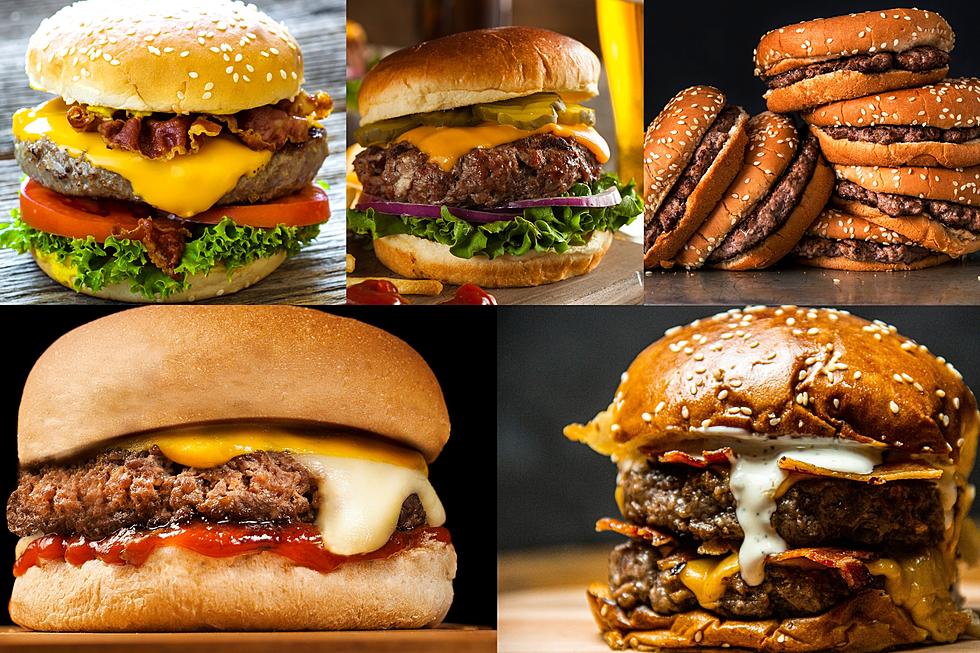 Top 5 Burger Places In Yakima, Suggested By Yakima!
Canva
I'm a burger fan! I'm very simplistic, in fact, many times I'll get meat, cheese, ketchup and call it good. Maybe mustard or BBQ sauce depending on my mood. I'm not opposed to lettuce or onions. I am opposed to pickles, that's actually why I got married, so I don't have to deal with them anymore! So what's the best burger in Yakima (valley)? Someone from Yakima asked, and YAKIMA answered!
We've talked about our favorite burgers, and even the TOP burgers in Yakima, but this time we're taking the picks straight from the mouths that the burgers go into! On the Facebook Group, WTF Yakima, a member named Jordyn Stoops asked the great question:
"Who has the best burgers in town?? Looking to try some new places out!" - Jordyn Stoops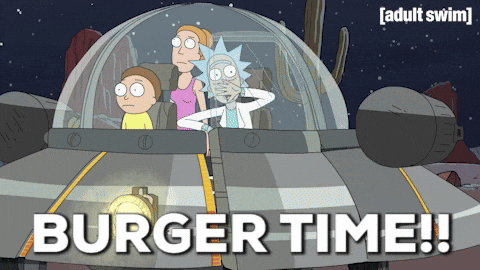 Giphy.com
Looking at the responses, after 6 hours, there were over 90 comments. People from the valley giving Jordyn their picks for their favorite burger! A lot of great choices, possibly too many great choices!
"Just saw the responses. I would say there is no absolute favorite. Answers are all over the place. I'll make my giant delicious burgers at home on a special brioche bun." – Paul Coffinger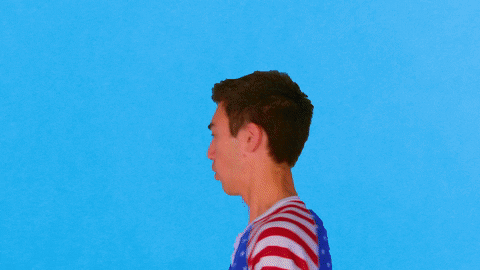 Giphy.com
Well, Paul has a point, there were a lot of suggestions from all over the valley, so I went through and sorted out the responses. There was one place that got suggested more than the others (at least to the 90 comment mark). When it came to ranking the best burger recommendations, I took negative feedback into play when making this list. One place was suggested several times, but also had several strikes against it, so each con canceled one pro. Now that you know this, here's the Top 5 Burger Places In Yakima, Suggested By Yakima!
Top 5 Burger Places In The Yakima Valley, Suggested By Yakima!
The Lariat Bar-B-Q
Located at 621 W. Yakima Ave was in a 3 way tie for the 3rd spot, when it came to Yakima suggestions.

The Laredo Drive In
Located at 9921 US-12, Naches, the towns fast food staple! (Note: this location was a Lariat Bar-B-Q in the 80's). In the suggestions from Yakima commenters, this was also in the 3 way tie for spot #3.
Check Out: Yakima Needs A Texas Roadhouse!
Stop & Go Drive Inn
Located at 2820 Fruitvale Blvd in Yakima, this burger drive-in is the last of the 3 way tie for the 3rd most suggested by Yakima commenters!
Burger Ranch
With 4 locations in the valley (2 in Yakima, 1 in Selah, 1 in Sunnyside), Burger Ranch has been a staple in Yakima for quite a while! No wonder it ranked #2 in Yakima recommendations.
Check Out: Yakima's Last Meal! What would you eat on Death Row?
Major's Burgers
With two locations in Yakima (on 3rd Ave and Lincoln Ave), Major's was the most suggested place for burgers in WTF Yakima!
Got a news tip? Email us here.
TRENDING NOW:
LOOK: 20 American foods that raise eyebrows outside of the US
Stac



ker
compiled a list of 20 unusual and uniquely American foods that might raise eyebrows outside the U.S.
From coast to coast: The 20 best regional fast-food chains to try
From burgers to subs and even creamy milkshakes, these tasty fast-food chains, compiled by
Stacker
, are a must-try on your next road trip.
Heavy Metal Burgers
Hamburgers from rock + metal themed restaurants around the world.